After a series of high-profile campaigns in 2017 - featuring everyone from David Attenborough to Debbie Harry - the problem of plastic waste is firmly at the forefront of our minds. As of 2015, 6.3bn tonnes of the stuff had been created, 79% of which ended up in landfill or the natural environment. A measly 9% was successfully recycled.
As well as a rethink of our personal use of disposable bottles, straws and shopping bags, part of the responsibility for reducing plastic pollution lies with industries like shipping, fishing, pharmaceuticals and construction. The models we make may be digital, but once our buildings are brought to life the onus is on us to make sure they are created sustainably.
How the industry uses plastic
The construction sector relies heavily on single-use plastic packaging to keep building materials organised and dry. According to Sustainable Construction Solutions, disposable packaging makes up approximately 25% of the contents of skips on a building site; not all of this is plastic packaging (other materials include timber and card), but a lot of it is. With more and more building products being manufactured off-site it's likely that our need for this kind of packaging will increase.
Aside from packaging materials, the construction industry produced nearly 200,000 tonnes of plastic waste in 2016, of which a pretty respectable 45% was sent to a recycling facility. It's clear that construction managers are conscious of their environmental impact, but more could certainly be done.
Making greener buildings

Meanwhile, many architects and designers are keeping one eye on the environment as they make decisions about our cities and neighbourhoods of the future. Creating a 'green building' is about both the structure itself being sustainable - from the materials used to the energy expended to construct it - as well as the processes needed to maintain those buildings for many years.
The Sill National Landscape Discovery Centre in Northumberland is a good example of this in action. As well as its grassland roof which reduces energy costs and encourages biodiversity, 80% of the external walls were finished with local materials, with less fuel used to transport them. In-house exhibitions and projects will also educate visitors about the effects of climate change on the views they can enjoy from inside the centre.
Outside the home and onto the street, you can find many examples of cities encouraging more sustainable lifestyles, from Stockholm to San Francisco.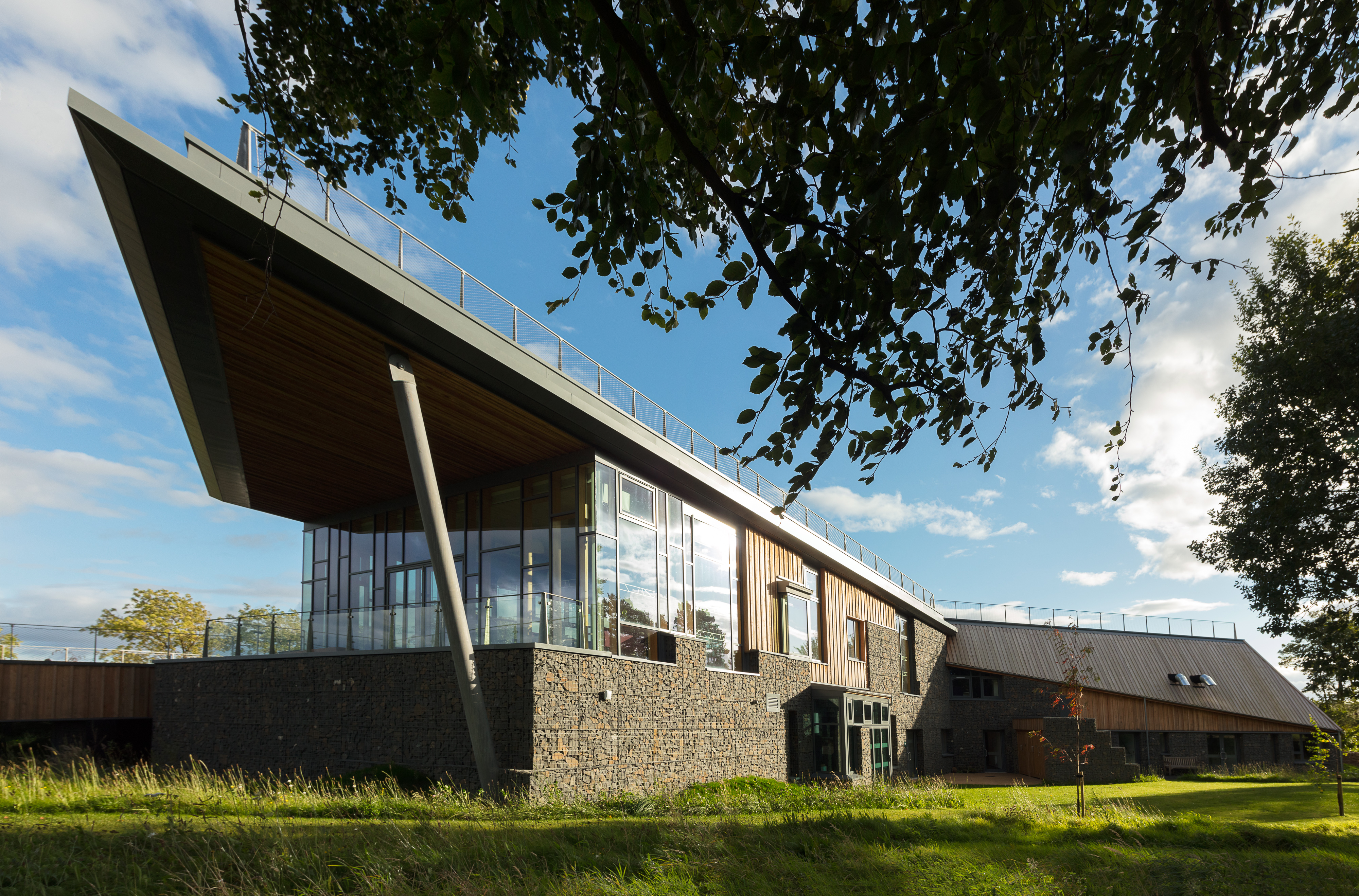 The Sill National Landscape Discovery Centre in Northumberland
How the industry re-uses plastic
Some companies are not simply reducing their own waste production, but actively working to use up the waste made by others. Ecobricks is a movement educating and encouraging people to make structures out of plastic bottles packed solid with non-biological waste. Another company, called Conceptos Plásticos, has patented a concept which can build two-storey houses out of recycled plastic bricks in as little as five days.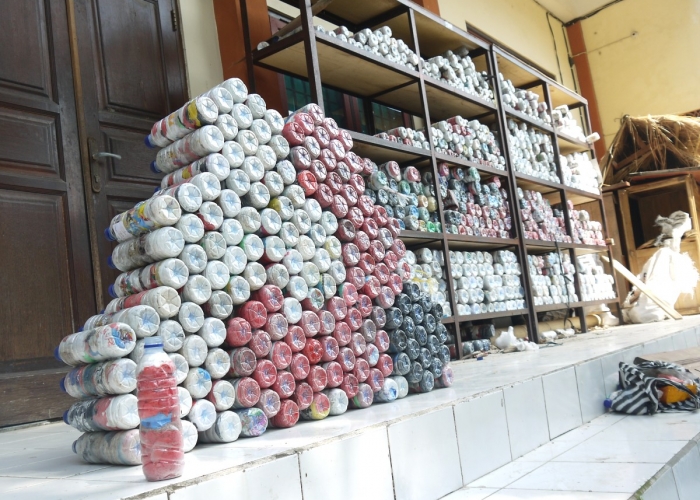 Ecobricks being used in Bali, Indonesia