BIG pink Celotex bus comes to Newcastle
March 2014
On Friday 4 April, NBS Director of Innovation and Design, Dr Stephen Hamil, will be speaking on the Celotex bus in Newcastle.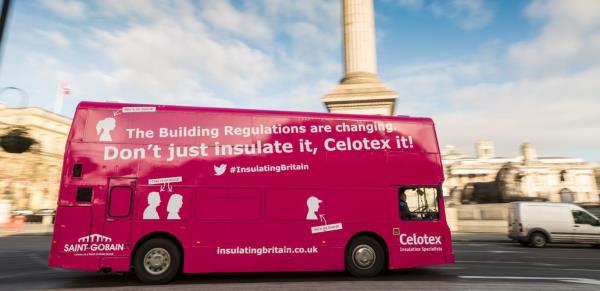 NBS is the only guest organisation invited to speak on the bus, which is on a UK tour aiming to educate architects, contracts and the trade on a simplified route to regulatory compliance.
The Celotex bus is part of its Insulating Britain campaign, designed to inform industry professionals on all they need to know about the new UK Building Regulations.
Don't miss out on your visit to the Celotex bus, book your place today [LINK REMOVED - NO LONGER CURRENT].