Vectorworks and Uniclass 2015 step-by-step
NBS has been working closely with Vectorworks

in recent months to make it easy for users to incorporate Uniclass 2015 codes in their projects.
Working with Exertis Unlimited (formerly Computers Unlimited), Vectorworks supplies Uniclass 2015 tables out of the box during its annual releases, with any updates being made freely available via download. The classes can be accessed by the user via in-built lists in the Classification Browser, and have also been supplied as core template files.
This video has been created to demonstrate the process and we expand on some of the key steps below.
Step One
To access the Uniclass tables, create a new class as normal by right-clicking in the Class List, you then see the in-built tables provided in addition to some of the updated tables such as the elements/ functions table.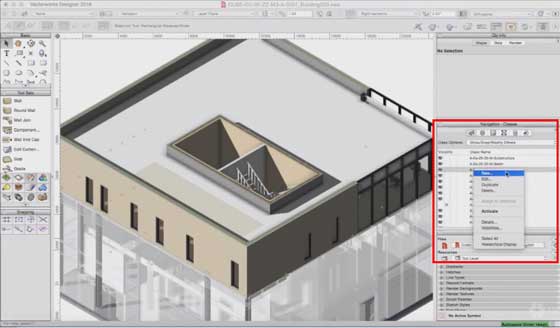 Step Two
The list shows only those classes not already in the current file. Selecting this check box will show all of the classes available in a particular table.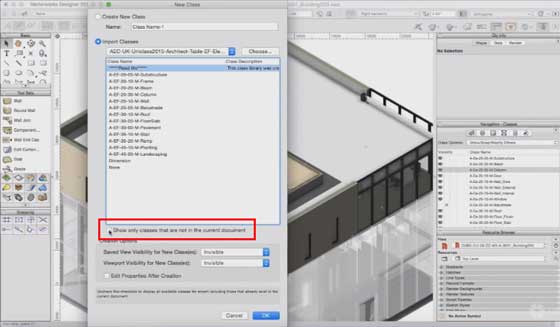 Step Three
Here the model is organised at element level and we can control element visibility at an individual level, or combine that with Vectorworks views. For example, the elements/ functions table has been used to break up the major elements of the architecture and we can easily turn off one of our classes to reveal the inner workings of the building.
Step Four
Simply changing the view will activate or deactivate certain classes within our class list to provide the required view.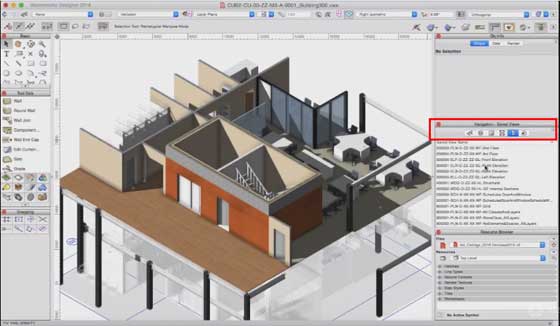 Step Five
Vectorworks BIM objects also come complete with Uniclass codes. Here the product table codes are being applied to all components, complementing the codes applied at the elements/ functions table level seen earlier.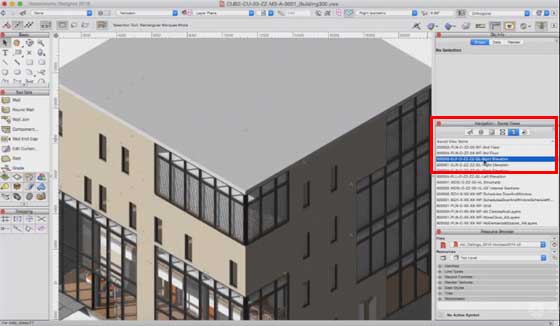 Step Six
Classes using the product table codes can be used to specify both materials in the BIM and are also used for the hatches and the live associated sections, elevations and plans for drawing documentation.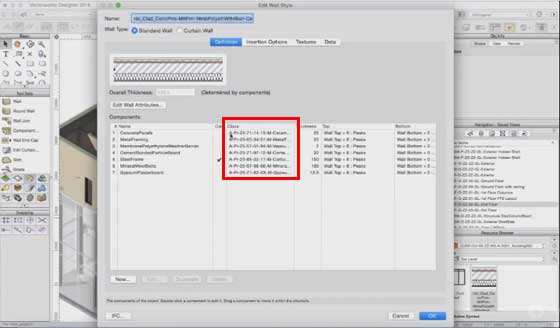 Step Seven
The Uniclass codes also work in combination with Vectorworks IFC data, this ensures that anyone wishing to comply with the UK government's level 2 BIM mandate can include the required classification values within their BIM models during the designated information exchanges.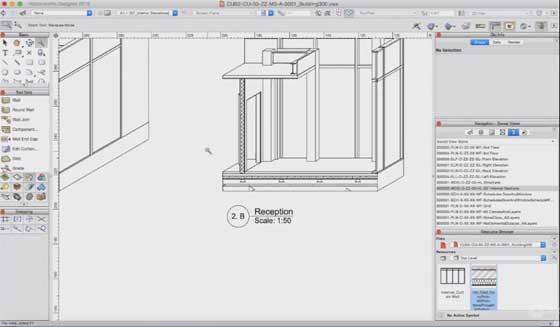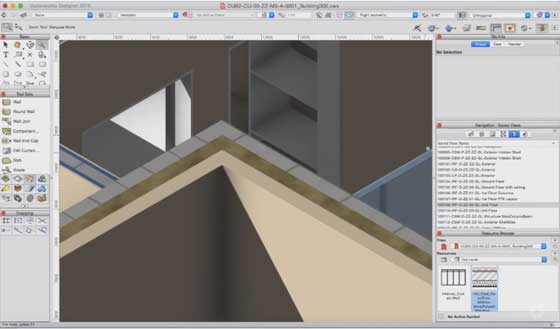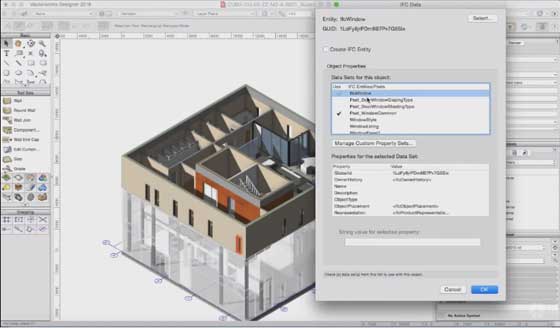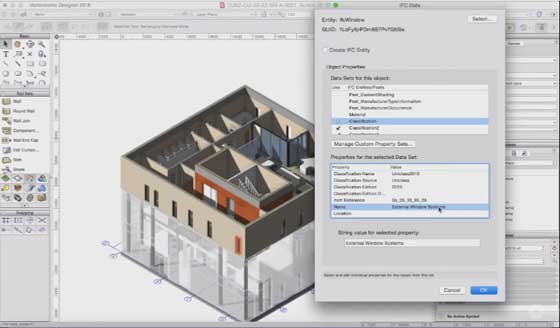 → Find out more about Vectorworks and Uniclass 2015.
→ Find out more about Uniclass 2015.