Introduction to Online Updating
NBS online updating enables you to retrieve extra incremental updates from the Internet ensuring your NBS software and data libraries are fully up to date.

As a user of the NBS software you will only be able to access the online updating facility providing you have been granted the necessary access rights within the software and you have a connection to the Internet.
Applying Online Updates
You will be notified when there are available updates via a message that is displayed in the bottom right hand corner of your NBS software or via email.

You can access the Online Updating facility by clicking on "Library and software updates now available." You may receive a security message informing you that the system is checking your software and libraries. This is done so we can determine which updates it is that you require.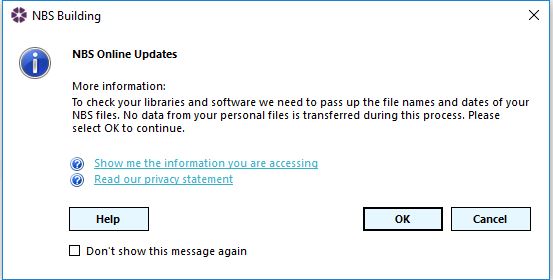 The website will list all updates that are available to you and you are able to download them. Once the files have been saved you are ready to apply the updates. You must ensure that you have sufficient access rights on your network in order to install software.
It is also important that all instances of NBS are closed on your network before running the update in order for the update to be applied successfully.

Once you have checked this you can browse to your download location and locate the files. To run the updates double click on the file name and the install wizard will appear as below:


Navigating through the wizard using the next button will lead you to the option to install the updates.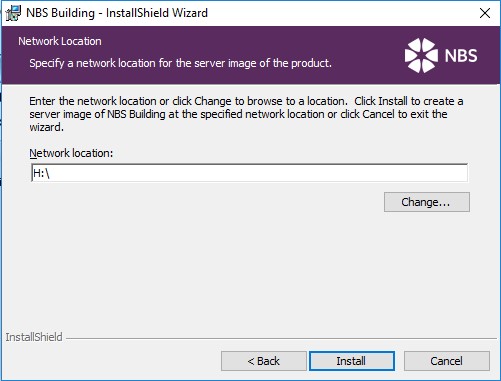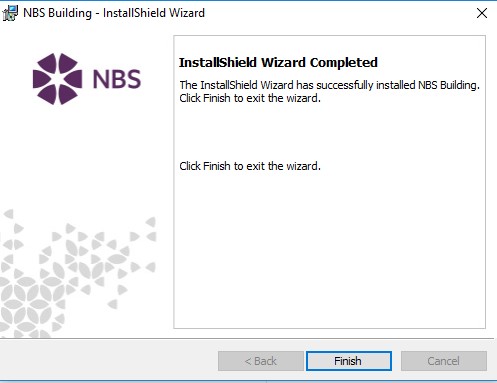 Once the wizard has completed applying the update you will get an option to finish. Your NBS will now be updated.

On reopening your NBS software you will receive a welcome message informing you that you are benefiting from Online Updating within your software. The message within the bottom right hand corner of your program will now show that all updates have been applied and you are fully up to date.