Introduction to Online Updating
NBS online updating is a powerful addition to your software that enables you to retrieve extra incremental updates from the Internet ensuring your NBS software and data libraries are fully up to date.
As a user of the NBS software you will only be able to access the online updating facility providing you have been granted the necessary access rights within the software and you have a connection to the Internet.
Access Rights
Each time you open your NBS software you are required to login with a specific user name. This is to ensure that you have been given access to use the software. Each user name has a specified level of access which determines what they can and can not do within NBS.
Only NBS users that have been setup with administrator access levels (or privileges) will be able to use the Online Updating facility. You can check to see if you have been granted administrator privileges by going to the Tools > Administrator Tools > User Accounts menu in your NBS software. Only users with administrator privileges will be able to access this option. If you require administrator privileges and currently do not have them you will need to speak to your IT Administrator.
Access to Internet
When you open your NBS program the software automatically attempts to connect you to the Internet to check if there are any updates available for you. In order to use the Online Updating facility and to download these updates you must have an Internet connection.
If you do not have access to the internet you will still receive the regular data and software updates released on CD.
Applying Online Updates
You will be notified when there are available updates via a message that is displayed in the bottom right hand corner of your NBS software. As mentioned above you must ensure you have sufficient access rights and you are connected to the Internet in order to use the facility.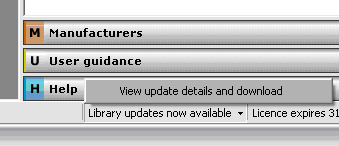 You can access the Online Updating facility by clicking on "View update details and download." You may receive a security message informing you that the system is checking your software and libraries. This is done so we can determine which updates it is that you require. The message will appear as below and by choosing ok you will proceed and be transferred to the support area of our website.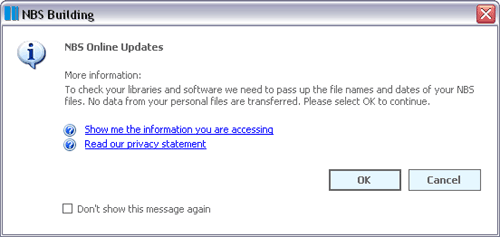 The website will list all updates that are available to you. You can download the updates by clicking on their file names which are underlined in blue and then choosing to save the files to your desktop. Once the files have been saved you are ready to apply the updates. You must ensure that you have sufficient access rights on your network in order to do this. You can check your levels of access by speaking to your IT Administrator.
It is also important that all instances of NBS are closed on your network before running the update in order for the update to be applied successfully.

Once you have checked this you can browse to your desktop and locate the files that you have downloaded. To run the updates double click on the file name and the install wizard will appear as below: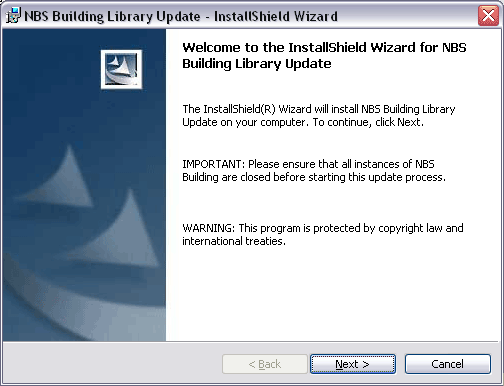 Navigating through the wizard using the next button will lead you to the option to install the updates.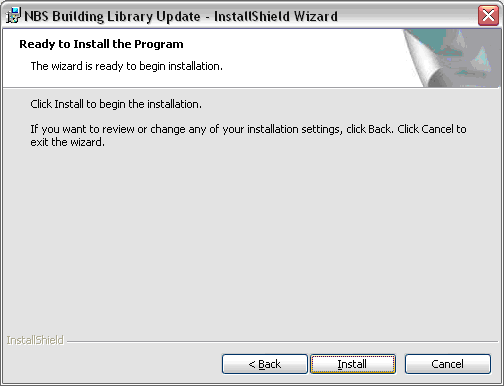 Once the wizard has completed applying the update you will get an option to finish. Your NBS will now be updated.

On reopening your NBS software you will receive a welcome message informing you that you are benefiting from Online Updating within your software. The message within the bottom right hand corner of your program will now show that all updates have been applied and you are fully up to date.