Summary
When opening a specification, the following message is displayed: "A reference source for this document could not be found".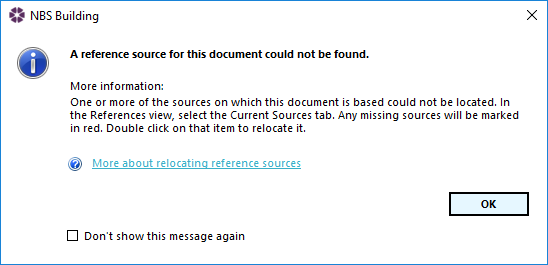 More information
The document in question has sections taken from one or more sources and the link to them sources is missing.
Please note that this doesn't mean you can't work on the specification/preliminary - the document is in working order, just unable to reference a section.
In the References panel under the Current Sources tab, you can see what sources your document is referring to; those marked in Red are missing.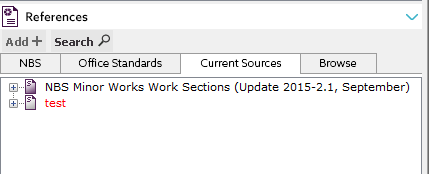 Resolution
To rectify the problem:
1. Right click on the referenced source highlighted in red, and select the option to locate the source: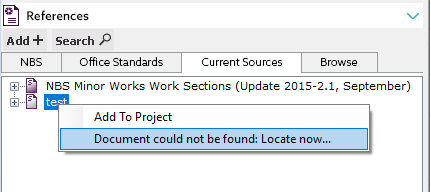 Alternatively click on the small + button next to the selected source and you'll be prompted to first search for the file - click Yes.
2. Browse to the appropriate referenced source and click on Open.
3. The referenced source should no longer be displayed in red. You may have to move out of the Current Source tab then back in to see the change.