Summary
Page numbers can only be applied when printing or exporting a specification or set of preliminaries. You can apply page numbers from the Headers/Footers tab in the Print or Export Wizard, which is accessed from the file menu.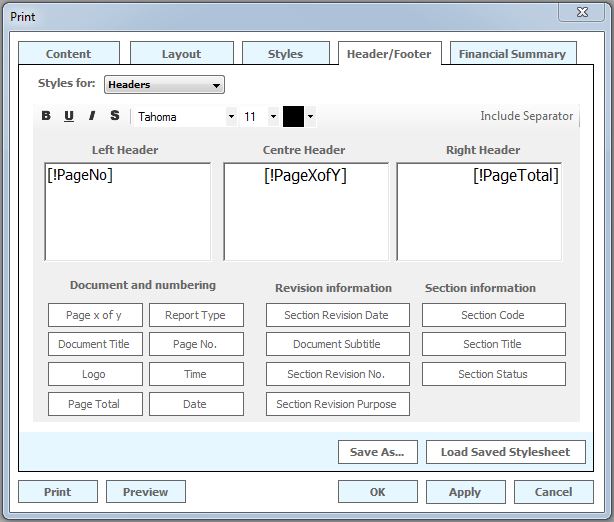 You can use the following options:
Page No. - inserts the current page number.
Page x of y - inserts "Page 1 of 20", "Page 2 of 20", etc.
Page Total - inserts the total number of pages.