Summary
Within the NBS software you can change your user account password. You must be able to log into the account which you want to change passwords.
Please Note: we strongly advised against changing the default login credentials that comes with the software. Users are more than welcome to create their own user accounts and grant themselves as Admin, but we highly suggest the defaults accounts are untouched.
This way, if there is an issue and requires our attention, we can log into the software with the default administrator account.
More information
To change your password you must first be logged in to the user account you wish to change:
Go to Tools > Change User Password…
Enter your current password in the top field.
Enter your new password in the middle field.
Verify your new password by re-entering it into the bottom field.
Click on OK to confirm - you will be informed that your password has been changed successfully. Alternatively click Cancel to not save changes.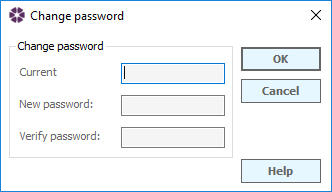 If you cannot remember your password and therefore cannot access your account, your administrator can clear your password in the user accounts area.
They simply need to do the following:
1. Go into Tools > Administrator Tools > User accounts...
2. Select the user in the list and click on the 'Clear Password' button - make sure the correct user account is selected: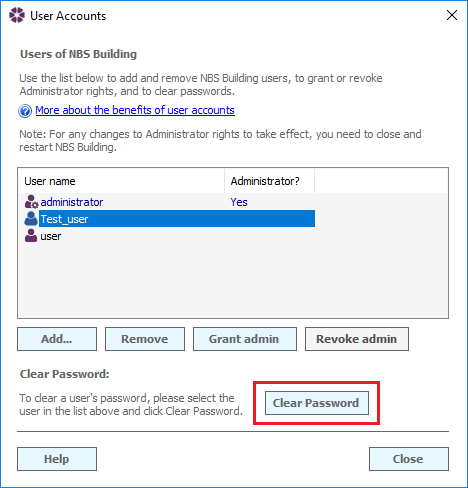 3. A confirmation windows will appear - click Yes to confirm the password clear.
4.The password for that user will be cleared and the user simply needs to log in with no password. They can then proceed to change their password if they wish: