Issue
When you export the Autodesk Revit model to NBS Create the export fails with the error "could not generate specification".
You will see the Plug-in connecting to the database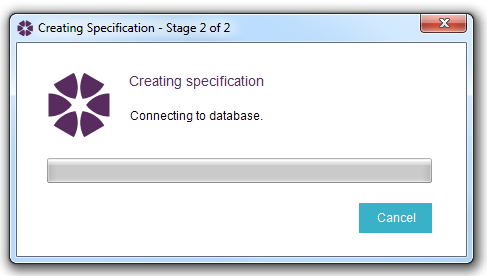 Then you will get this message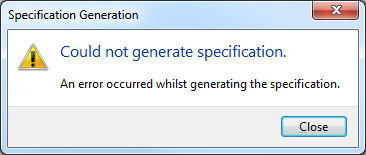 Cause
This can be caused by two issues:
You do not have the latest version of the NBS plug-in installed.


Check you have the latest version by running the diagnostics. In Autodesk Revit click on the NBS menu > Support > About > Diagnostics > Run Tests. Download the latest version

You do not have permission to C:\Users\[username]\AppData\Local\Temp\NBSPluginData on that PC.
During the export the plug-in writes files to this folder. If the user trying to export does not have 'modify' permission to this folder the export will fail.