Duplex or double sided printing depending on your printer and the printer driver.
If you are able to do double sided printing from other applications such as Microsoft Word then you will be able to do so from NBS.
More information
Every printer manufacturer is different and they all set out their drivers differently. We have set out the steps based on our testing.
When you see the print settings window click on the Properties button.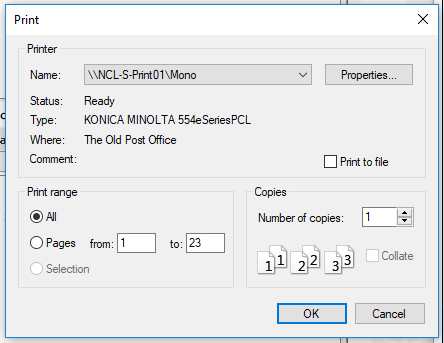 As you can see in the screenshot below there is an option for
Print 2-Sided
. This screenshot may be different depending on which printer you use.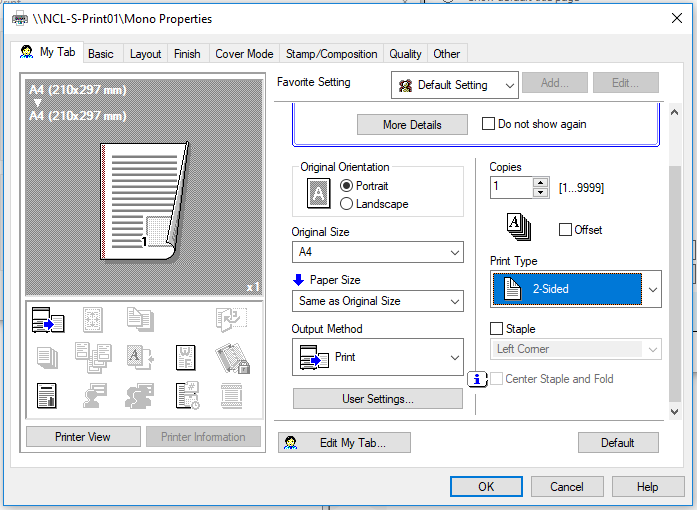 Click
OK
to close the
Properties
dialog box, and then click
OK
again to close the
Print
dialog box and print your document.