Summary
The NBSLink Plugin for Graphisoft ArchiCAD (Windows) allows you to link your NBS Specification* with your ArchiCAD model. ArchiCAD users can get this tool through their Graphisoft UK account managers.
*Compatible with NBS Create, NBS Building, NBS Landscape and NBS Scheduler.
More Information
To annotate your NBS specification in Graphisoft ArchiCAD please follow these steps:
1. Select Document>Annotation>NBS Annotation>Select Specification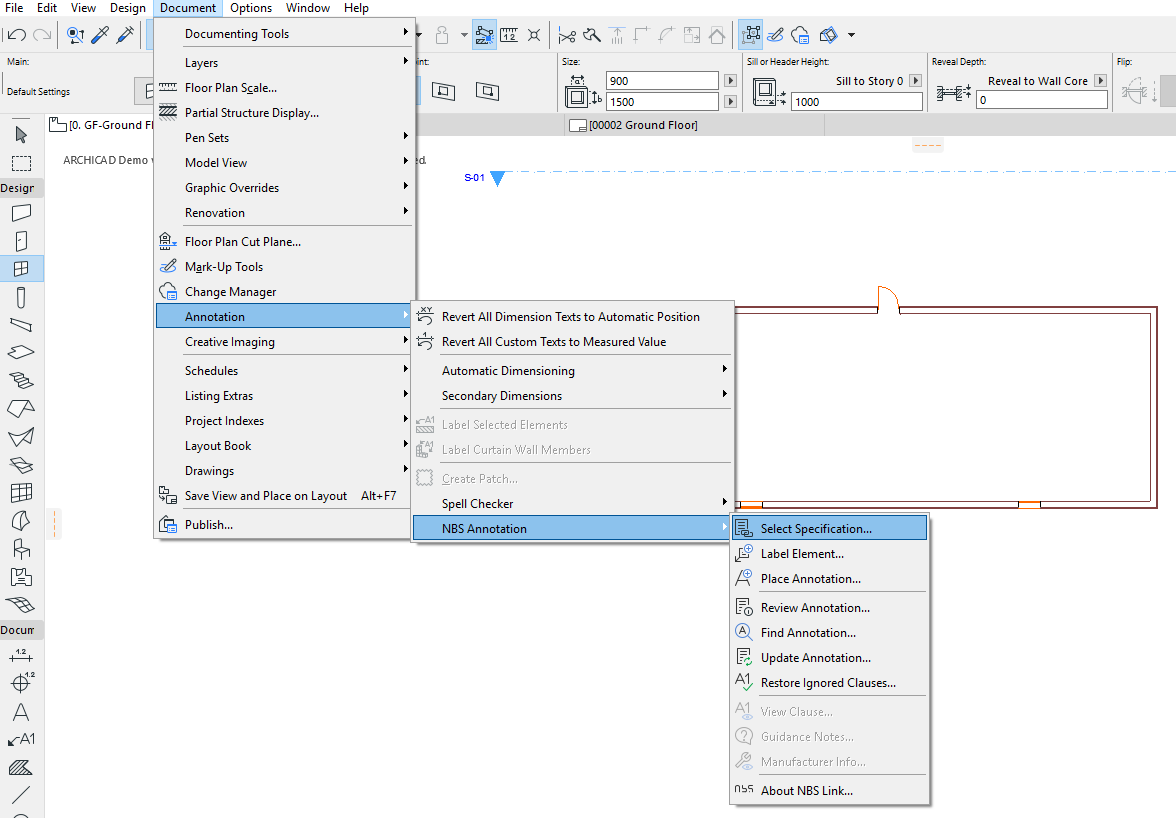 2. Select your NBS Specification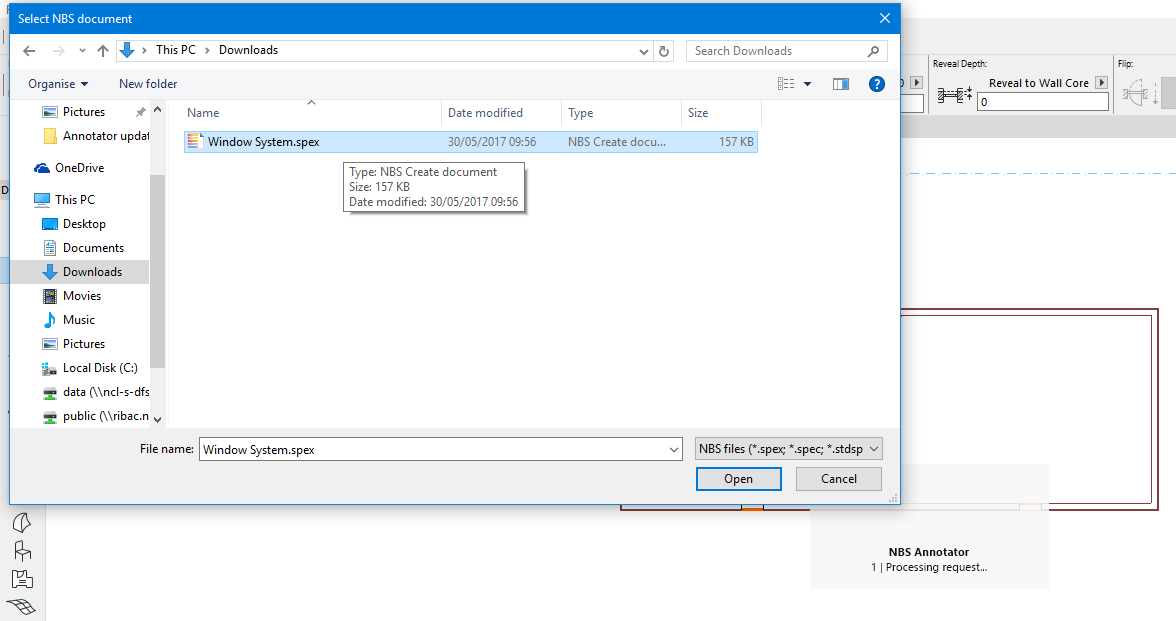 3. Select Document>Annotation>NBS Annotation>Place Annotation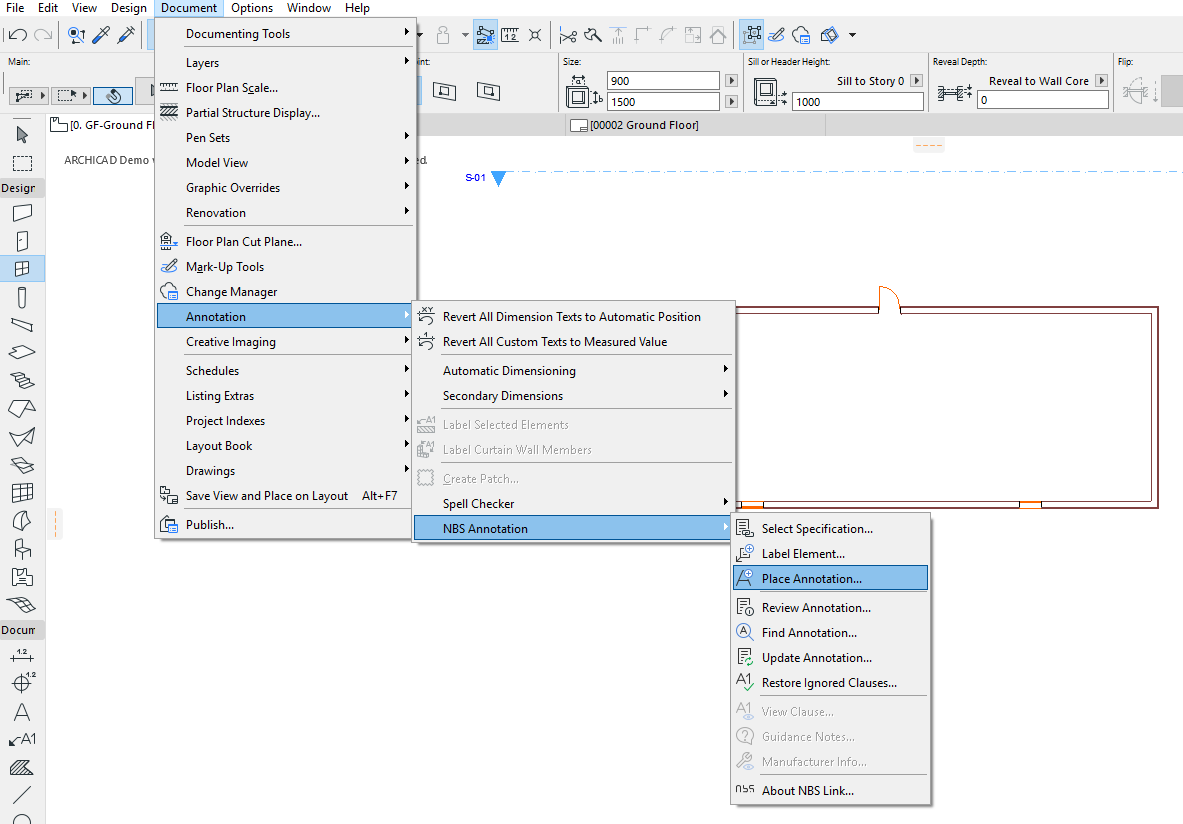 4. Highlight the system in the specification that you would like to annotate. E.g. Window system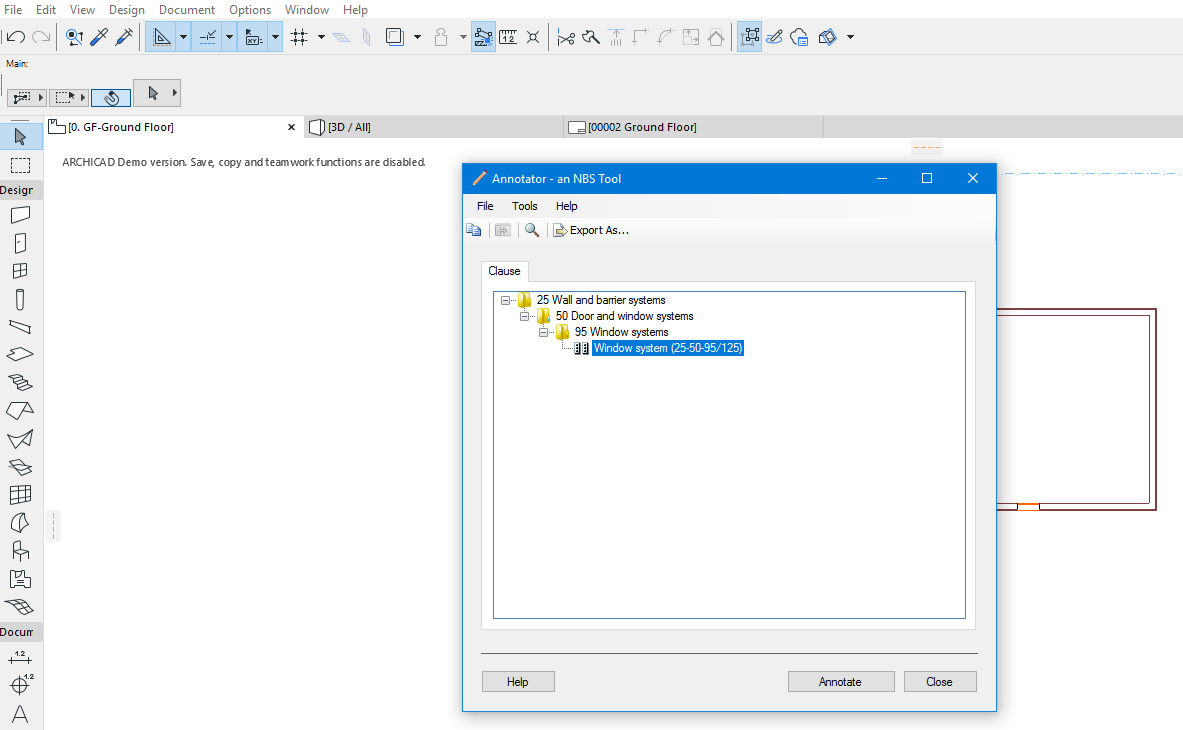 5. Your drawing will now be labelled with the appropriate annotation.


This video also demonstrates how you can use the NBSLink plug-in with Graphisoft ArchiCAD.