What is an open beta and how can I feedback?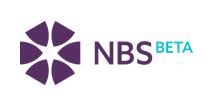 Following a private beta earlier this year we are now strengthening our user-driven development and that means we need your constructive feedback, likes, dislikes, suggestions, ideas and issues to help us develop this prototype NBS Online Viewer into an industry solution.

Throughout 2017 we will be expanding the number of users testing the NBS Online Viewer by launching this open beta to the industry. We're keen for you to access, test, discuss and share access with your colleagues, project team and interested contacts.
How can I submit feedback and vote on priority developments?
While testing, please document any thoughts, feedback, suggestions and ideas. The 'beta bar' at the bottom of the 'Model' page will allow you to log any bugs/faults and send an email for ad-hoc feedback or screen shots. The 'View Beta Updates' link will bring you to this article so check back for updates on activity, new features and functionality.

The 'beta bar' is your direct link for sharing your feedback, experience and reporting issues during the open Beta.

This connects directly to our issue tracking software before moving it on to our other internal systems for further review and in some cases development.

We will upload development ideas from Beta testers for others to vote the suggestion up in importance and development priority. Access the NBS Beta Ideas Centre frequently to see the progress of existing items, submit new ones and join the discussion.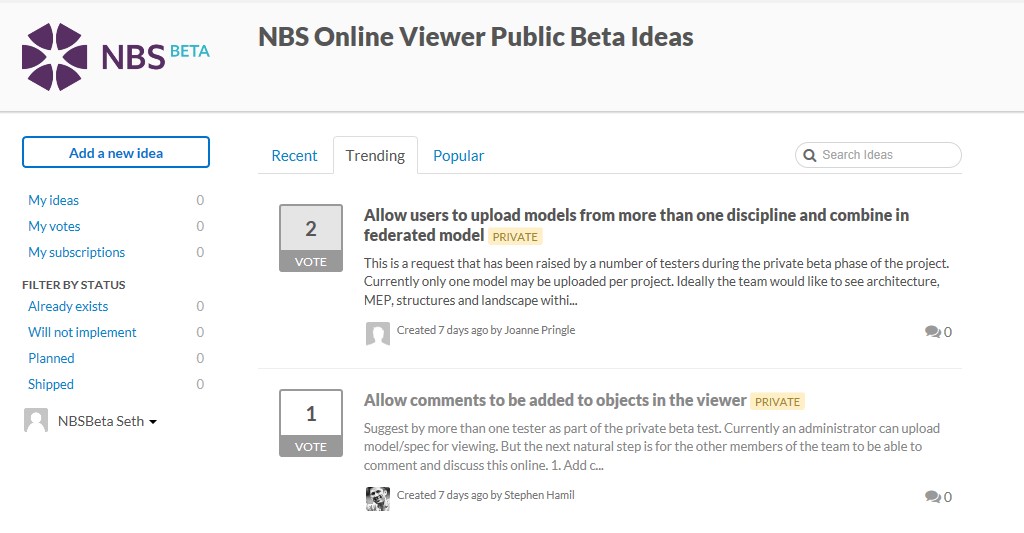 https://nbsonlineviewer.ideas.aha.io
(View larger)

We will hold regular internal reviews of your feedback and conduct monthly reviews with the Autodesk Forge team to discuss your findings and suggestions for further development and enhancement of the viewer.

Submitting frequent feedback will allow us to discuss these items early and where possible, action fixes, updates and changes before we reach the next milestone.
Although it may not be possible to develop every suggestion into a feature or function, all the feedback is captured, collated, reviewed and where possible we will publish the idea so that other users can vote on the importance and strengthen any case for change.

This focus on user-driven development is important to us and with your input it will ultimately improve the product experience for you and future users.


Related articles
Introducing the NBS online viewer
This article introduces some new public beta functionality that allows models and specifications to be uploaded and viewed from the context of a project within the NBS BIM Toolkit. We're hoping that this new functionality will be well received by NBS users within their existing BIM workflows.
NBS online viewer : Welcome to the open beta
The story so far and what lies ahead for the NBS online viewer.

NBS BIM Toolkit - Support
Learn more about the NBS BIM Toolkit using our technical and software support articles.