Symptoms
The clause guidance in the NBS Guidance panel displays for some clauses but not others.
More information
When you click on a clause in your specification or preliminary NBS will display pertinent information about that clause in the NBS Guidance panel. There are two scenarios which will cause the guidance to display for some clauses but not others.
1. Does the clause have any guidance
Not all clauses have or need NBS Guidance. The Clause tab below the editor will indicate if there is guidance for the clause. If it has a green G in the G column it should have guidance.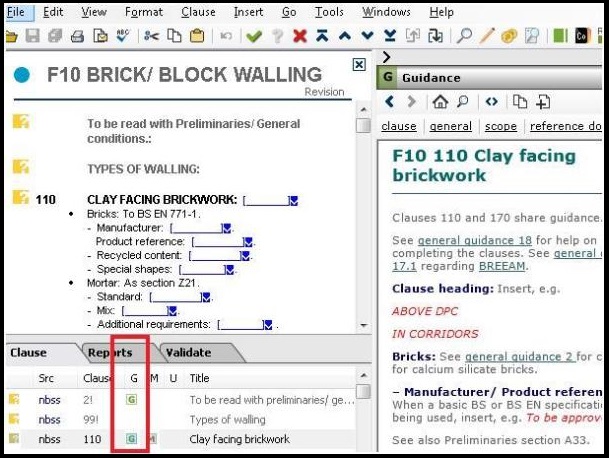 2. If the clause is old
You may also be looking at a clause taken from a previous update. This clause may now have been removed or renumbered.
NBS Guidance reflects the current update, not necessarily the update that the work section was taken from.
Run
Validate
(Tools menu > My Settings > Keeping up to date tab) to ensure your document is up to date.