Summary
If you reuse a document, you may find that you do not have the ability to access the file if it was created by another user.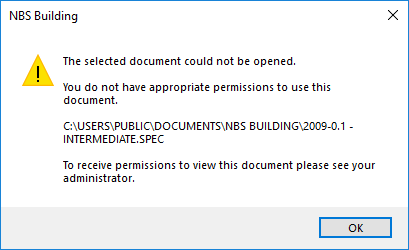 To gain access to the file, you have the option within the NBS software to remove the document's permissions.
More Information
To remove documents permissions:
1. Log on to the software as an administrator and make sure no documents are open.
2. Go to Tools > Administrator Tools > Multiple Document Permissions... > the following dialogue box will appear: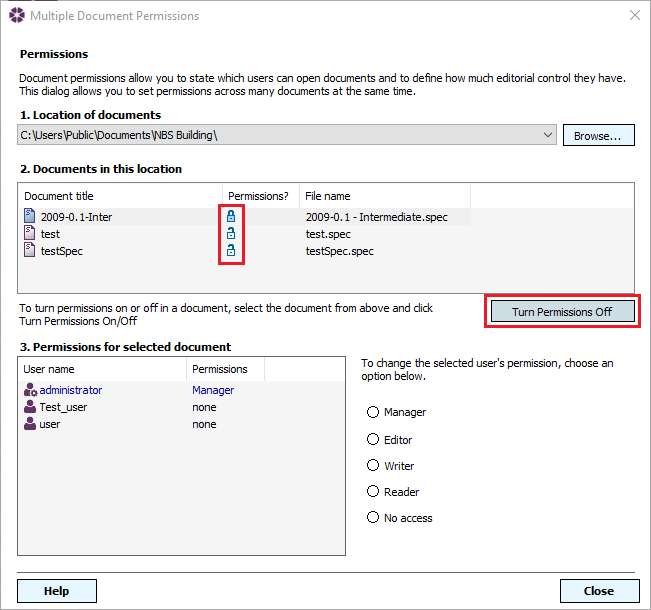 3. Select the document you wish to gain access to (there should be a close padlock against that row) and then click Turn Permissions Off.
4. Once the padlock is open, Close the dialog box and try opening that document using your normal login credentials.