Issue
An issue has been identified which causes the View Clause feature to show the clause from the specification but the clause information is missing.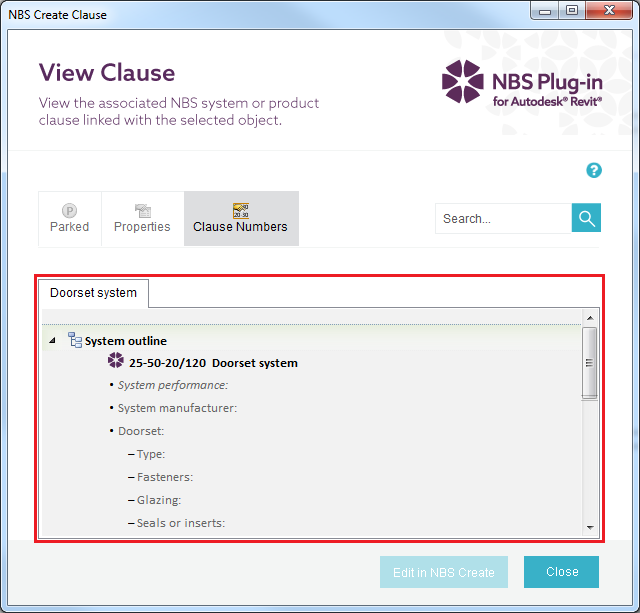 Background
Once an object in your model is associated to a clause in your specification you can view that clause directly from Autodesk Revit.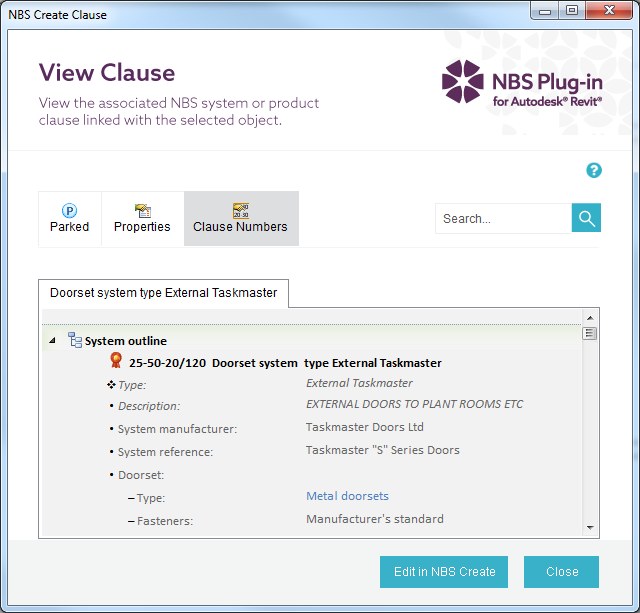 Affects
NBS Create and the NBS Plug-in for Autodesk Revit.
Cause
This is caused if a colon (:) has been entered into the clause suffix in NBS Create.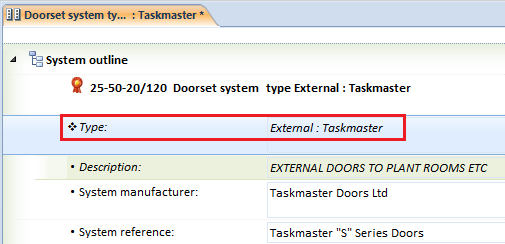 Solution
This has been fixed in the latest version of the plugin. Please check you have the latest version installed using the Diagnositics. Click on the Support menu > About > Diagnostics > Run tests.
If the version check fails and you are on an older version, you can download the latest version from Downloads And Updates