NBS Academy
The new training academy for NBS.
Hands-on learning, delivered in a format that suits you. Welcome to NBS Academy
NBS Academy is the new home for NBS training courses and content and is here to be used as a resource to support your personal and professional development. Our dedicated trainers will help you make the most of the NBS Platform, helping you work smarter and more efficiently. 
The NBS Academy offers a variety of training options across a broad range of topics so you can learn in a way that suits your availability, learning preferences and budget. If you're new to NBS Chorus, our free 'Welcome to Chorus' session will help familiarise you with the platform, create projects, edit Uniclass 2015 and CAWS work sections, use the collaborative features and much more!
For your more advanced needs, our wide range of tailored course solutions will help you get the most from the platform such as adding in manufacturer content, using masters and connecting and synchronising your digital model.
We can deliver these courses online, on-site and via public sessions  and all our courses are assessed by the RIBA, and so worth double CPD points. New course dates are added regularly, so check back often!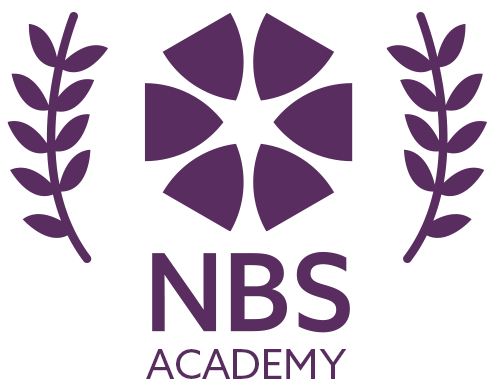 Online
Our online training sessions give you the full benefit of being led by one of our experienced, professional trainers and the ability to watch and practice using our software from your own home or office. 
View online courses
Onsite
Hands-on training sessions at your office covering all of the features of the powerful NBS platforms. Our NBS trainer will deliver one of our courses at your premises exclusively for your users*. 
View onsite courses
Public
These live sessions are offered on a pay-per-delegate basis. As these sessions are open to multiple organisations at once, they represent excellent value for customers with smaller numbers of staff.
View public courses
Welcome to NBS Chorus
All customers are eligible for this free 'Welcome to NBS Chorus' training session. The session runs between 45 and 60 minutes and will give you an introduction to Chorus and an overview of the platform and its capabilities.
The session is available on demand now, and is highly recommended to get familiar with the product. Depending on your subscription the course is also available as a bookable live demonstration.
If you have not taken your session yet, or would like to enquire about a live demonstration, please contact your account manager.
By the end of this introductory course users will be able to:
Create projects
Invite and manage users
Use the collaborative features
Use Masters
Edit Uniclass 2015 and CAWS work sections
Publish and share specifications
Use the spec check report
Access eLearning and other resources
Plus much more!
Hosted by Customer On-boarding Specialist, Jon Knox, this webinar is the best way to get started with NBS Chorus and ensure that you get the most out of the platform. 
Double CPD Points
Completing an NBS Academy training course will offer you and your practice the skills to use the NBS platform more confidently, enabling you to make the best use of your time when creating and collaborating on specifications – meaning less time on work that costs you time, and more time for billable hours. If you're considering an NBS training course, there is no doubt that they deliver personal and professional value, but they aren't the only benefits.
Chartered architects are required to complete 100 points of CPD per year to keep up with their obligations, and retain their memberships. NBS is part of the RIBA CPD Providers Network and all our training courses are reviewed and accredited by the RIBA. This means you can claim double points for attending, contributing significantly towards that all-important target. All delegates will receive a certificate as proof of their attendance.

The NBS Academy Training team
NBS is proud to have a highly experienced and dedicated training team who deliver our courses all over the UK and beyond. 
Their professional yet friendly approach encourages engagement, so you get the very best out of the learning session. Whether it's by webinar, online or in person, our trainers are committed to creating a learning environment that benefits you, so you can get the most out of the course, and leave being able to confidently use the platform.
All our trainers are highly experienced, and where possible, will always endeavour to tailor the content to your organisation or learning level.
It's not just us who think the NBS training team is outstanding; our training courses have had over 2000 reviews with a 4.5 star average! Read our reviews, or check out our case studies to hear directly from users who have trained with our fantastic team. The NBS Academy hosts a range of webinars and masterclasses designed to help you stay up to date with the latest developments in the NBS platform and to make sure you're getting the most out of your subscription. Register, or watch on-demand!
The support area is here to help you get the most out of the NBS platform. Browse our articles and forums or speak to a customer support agent.
Case studies
TRANSITIONING TO NBS CHORUS

We caught up with Carl Sablon (Senior Associate) and Jade Pitt (Business Support Team Leader) of international real estate consultancy Hollis to find out how homeworking has changed their business and influenced their decision to move to NBS Chorus. Find out how support from the NBS Training team has made the transition to NBS Chorus seamless - and made Hollis one of the top five users of the platform.

READ THEIR STORY
Enquire about a course today
*Onsite training is currently on hold due to Covid-19 restrictions in line with Government advice.