Many respondents were in architectural roles but there were also engineers, surveyors and BIM specialists. Those starting their careers responded, as well as experienced professionals.
For each completed response, we donated £1 to construction charity CRASH and are pleased to support their work to help vulnerable and homeless people.
We heard from micro organisations with one or two people, right up to those with hundreds of staff.
Almost half work in architectural practice but other types of organisation are well represented.
Most specify named manufacturers but 70% also complete descriptive specifications. Many do both – depending on the project or product.
Products, systems and materials continually change, with innovation and standards leading to new or augmented ones. The information to aid specifiers and constructors is provided in many formats, but preferences for these are changing from print-based, glossy brochures and literature to digital, structured, technical data that can easily be assessed and added to projects.
Internet search engines and supplier websites remain the top places to find information. Then technical reps and online libraries.
Technical data is most valued: product data sheets, specification clauses and CAD details.
Third-party certification is important, but the majority (55%) feel this is confined to safety-critical products.
Industry challenges for those making specification and information management decisions include creating a more sustainable built environment - and a safer one, where asset owners can be sure that specified products are installed. Past studies have shown that a collaborative approach improves outcomes. We wanted to explore these themes.
Firstly, focusing on sustainability: while there are some who almost always specify sustainably, most 'usually' or 'sometimes' do this.
A lower price remains the most common reason, but lack of availability was cited by more respondents than in previous surveys, reflecting the recent supply chain issues that we've seen.
For traditional projects, over two-thirds verify what's installed most of the time; 23% always do. The levels are a bit lower for those working on contractor-led projects.
The need for the industry to change and prioritise safety is clear. Legislation and initiatives to make this happen are coming into force: particularly the Building Safety Act. We asked people how well they understand what they need to do to comply with the legislation, and whether they think the culture is changing for the better.
Over two thirds are clear what projects are covered by the Act but a third are not clear.
Fewer are clear about the responsibilities of duty holders.
Just over half know what they would need to do, but this leaves over 40% not clear.
Over two thirds agree they need to be working digitally but almost a third are on the fence or disagree.
Almost half are clear what they need to do but this hasn't increased over the last two years.
Almost two thirds agree that the accuracy and quality of information has improved, but only 14% agree strongly.
Almost half agree that the industry culture has changed for the better, but over half have a neutral view or disagree.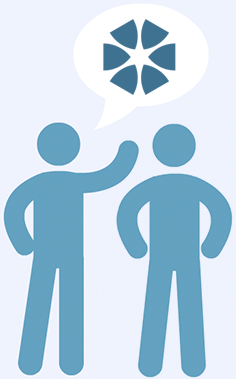 69%
would recommend that a manufacturer include their products on NBS Source
'When specifying products we ensure that we collect all relevant product datasheets, third party certification and EPD. This allows us to create a standard library of products that we know perform as required and meet statutory requirements or better in most instances'. – architectural technologist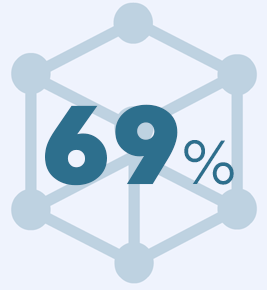 69% need manufacturers to provide BIM/ digital objects.
Environmental product declarations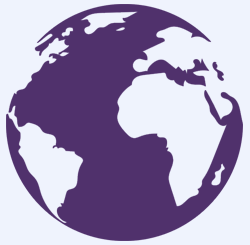 86%
say these are important
33%
say these are very important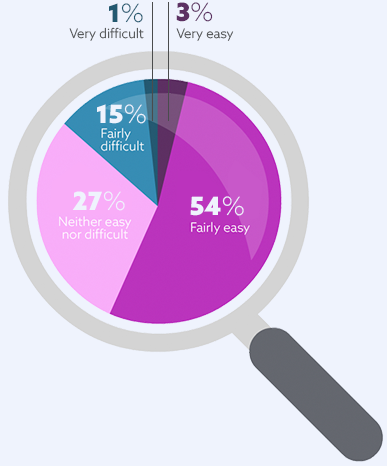 Ease of finding product information
Over half find it easy to find this information
3%
only say that it's very easy
16%
say that it's difficult
Almost always specify the most sustainable product, even if other options are much cheaper or perform better
Usually specify the most sustainable product but not if other options are much cheaper or perform better
Sometimes specify the most sustainable product but the price and performance would have to be the same as or better than the other options
Tend not to look at sustainability credentials and focus more on other things like price and performance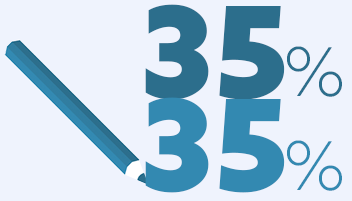 35% write a descriptive specification and leave the choice of manufacturer to a specialist subcontractor
35% work on the specification with the manufacturer's technical expert
Complex systems need technical knowledge to ensure that they are specified correctly. Most specifiers therefore either leave the choice of the system to a specialist or work on the specification with the manufacturer.
Substitution continues to be commonplace, with 35% of people saying that products were often substituted, and 46% saying that products were sometimes substituted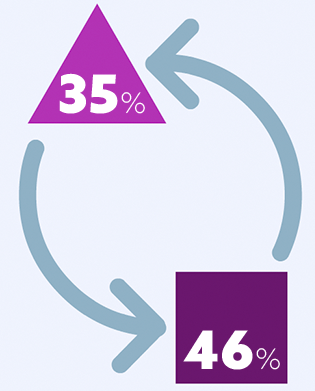 One way that specifiers can collaborate with manufacturers is to invite them into their specification in NBS Chorus and work on it together.
62%
specify products using NBS Chorus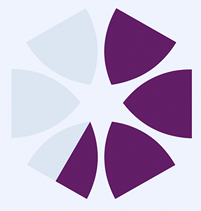 'We… contact their technical representative and work through our requirements with them via sketches, drawings and specification clauses'. – architect
Industry & culture change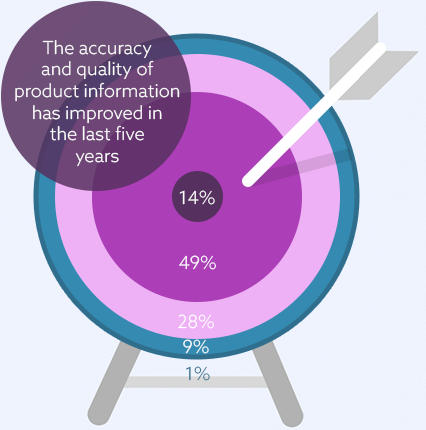 Strongly agree
Agree
Neither agree nor disagree
Disagree
Strongly disagree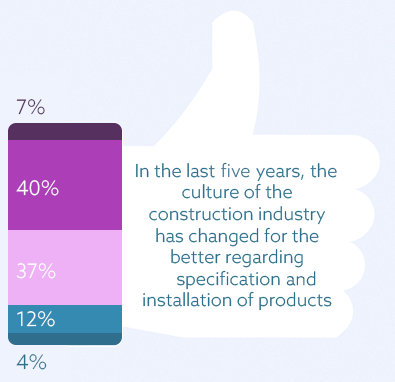 'It's very hit and miss on different sections of the industry changing their own culture. We are trying to specify better / smarter but money is still king; clients don't have the money to build better'. – architectural technologist
Concluding thoughts
The responses to this survey (particularly those in specifiers' own words) illustrate the challenges that they face in working to create safe, sustainable buildings. There is much change to keep up to date with – in terms of products and systems and relating to – the new legislation.
This means they are faced with vast amounts of information, and specifiers need to be able to find what they need quickly. Often this means clear, transparent, structured data – in the form of data sheets, specifications and high-quality BIM/ CAD files. It also means high-quality manufacturer websites, and access to experienced technical reps.
Third-party certification for safety-critical products and Environmental Product Declarations are also important.
A lot of specifiers find it easy to locate this information, but not enough progress has been made here.
Few find it very easy and, while there is tentative agreement that the industry is improving culturally, there is a sense that improvements in access to good product information are limited. Specifiers generally want to specify products that will improve sustainable outcomes, but cost and other constraints still present a barrier.
'Having readily accessible technical details, in different formats, increases the likelihood of specification as we can see a product, how it works, how suitable it is and are therefore more likely to use it'. – architect