At NBS, we are committed to offering distinctive, innovative specification and information solutions to construction industry professionals and are proud to be leading the construction industry in its digital evolution.

Our origins lie in the National Building Specification for the UK and we have produced specification products for over 40 years. Today our NBS specification products cover building construction, engineering services and landscape design.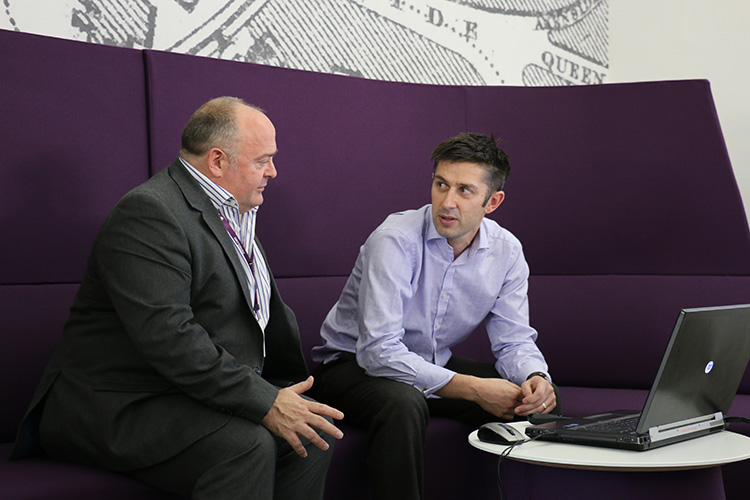 NBS Chief Executive Officer Richard Waterhouse in conversation with NBS Director of Design and Innovation Dr Stephen Hamil.
We also produce a range of information products, including The Construction Information Service, a joint venture with IHS, and since 2005 we have been publisher of the Building Regulations Approved Documents for England and Wales.
Across our product portfolio we combine expert knowledge with world-leading technology to deliver benefits to help construction industry professionals make the best project decisions.
We are part of RIBA Enterprises Ltd , which is wholly owned by the Royal Institute of British Architects (RIBA), and employ 250 staff, most of which are based in Newcastle upon Tyne.
Find out more about NBS services
NBS is a trading name of RIBA Enterprises Ltd.
Registered office: The Old Post Office, St Nicholas Street,
Newcastle upon Tyne, NE1 1RH.
Registered in England 978271. VAT number: GB 232 3518 91
Related information