Sustainability

with NBS
Climate change is a global issue and construction has a major role to play. NBS is committed to helping our customers design and build a more sustainable built environment whilst setting our own sustainability targets to contribute to a greener future for all. Helping the construction industry build sustainably
At NBS our customers use our platforms to make specification decisions on tens of thousands of construction projects each year. Sustainability is arguably the most expansive strategy in the RIBA Plan of Work 2020 and we recognise that the specification content we provide can help make a significant positive difference to our future built environment.
NBS platforms can be used to specify sustainable outcomes on projects, this article shows you how.
Our commitment
We recognise that we must also play our own part as a company in building a sustainable future and making a positive impact on our community. With this in mind, in June 2021 we joined the UN Climate Neutral Now initiative.
The Climate Neutral Now initiative makes it clear that sustainable outcomes that are measurable are key to a business that wants to reduce its environmental impact. These outcomes need to be measured, then potential reductions need to be identified, action needs to be taken and there needs to be transparency on reporting.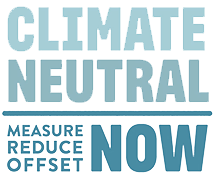 NBS annual sustainability metrics
When considering sustainable outcomes, we believe the RIBA Sustainable Outcomes Guide is an excellent place to start – especially for an organization that operates in the built environment. The RIBA Sustainable Outcomes Guide aligns closely to the UN Sustainable Development Goals, which are internationally recognized, and also has suggested metrics that allow environmental impact to be measured.
Our NBS 2020 Sustainability Statement covers the following:
Highlighted activities and measures, aligned to the RIBA Sustainable Outcomes, from recent years
Metrics for operational carbon usage from both 2019 and 2020
Highlighted activities and measures, aligned to the RIBA Sustainable Outcomes, that we pledge to undertake over the next three years
We believe we can meet our pledge to reduce our environmental impact through the above activities and also by working with colleagues to implement more. For details on estimated carbon usage in across 2020, how this compared to 2019 and what our future commitments are. Please download the NBS 2020 Sustainability Statement.
Offsetting our carbon.
We also recognize that whilst we strive towards net-zero emissions, we can annually be carbon-neutral through offsetting. With this in mind, we joined Forest Carbon in June 2021. To date we have offset our carbon from 2019 and 2020 and pledge to continue offsetting each year into the future.
Feedback is always appreciated on how we can do better. Please email info@theNBS.com to pass on your suggestions to the internal NBS sustainability group.
Additional information
Useful web links:
NBS sustainability resources
Following the success of our online conference, The Construction Leaders' Summit: Building for the Future, we are hosting a series of webinars to revisit some of the most thought-provoking content from the event. The first in the series will look at Gary Clark's (Principal, HOK) presentation on sustainable outcomes, as well as the sustainability panel discussion.
Urgent, radical change is required across the construction industry to respond to the climate emergency. Taleen Josefsson, Thrive Project Manager, joins NBS Head of Technical Solutions, Paul Swaddle, to discuss how architects and design teams can achieve health & sustainability goals through informed material selection, using practical examples and demonstrating their approach to environmental performance data.
Sustainability is a high priority for specifiers today. At NBS, we are committed to helping both the specifiers but also manufacturers play their part in the vital transformation we need to undertake as an industry. During this webinar Lee Jones, our Head of Manufacturer Solutions, will look into how construction product manufacturers are affected by the demands of today and the future. Lizzie Young, Divisional Sustainability Advisor from Kingspan will discuss Kingspan's Planet passionate programme, and how they are making sustainable commitments as an international manufacturer.
Join Gary Clark, Principal at HOK, and Michele Lucarelli, Technical Content Quality Assurance Manager at NBS, as they demonstrate and share practical examples to ensure that sustainable outcomes can be achieved. During the session we will demonstrate how to use the RIBA Plan of Work 2020 as a guide to the delivery of sustainable buildings
Our Common Future is the 1987 publication by the World Commission on Environment and Development (WCED) credited for introducing the concept of sustainable development, with Gro Harlem Brundtland chairing the UN-sponsored Commission. In the report, the WCED – informally known as the Brundtland Commission – outlined what sustainable development should look like and how to achieve it.
Paul Swaddle, Head of Technical Solutions at NBS, discusses the key highlights for specifiers from our latest event 'Construction Leaders' Summit: Building for the Future'.
Within the construction industry, there have been advances in the way we look at how we create buildings. Environmentally conscious building, also known as sustainable construction, is an innovative modern idea introducing more environmentally, socially and economically aware construction methods.
We have collated a list of articles on Sustainability and insight into the future of its role in the construction industry. Click through to read more.