Sustainability

with NBS
Climate change is a global issue and construction has a major role to play. NBS, as part of the Byggfakta Group, is aiming for Net Zero carbon by 2030. Find out more about what we're doing below. Helping the construction industry build sustainably
At NBS our customers use our platforms to make specification decisions on tens of thousands of construction projects each year. Sustainability is arguably the most expansive strategy in the RIBA Plan of Work 2020 and we recognise that the specification content we provide can help make a significant positive difference to our future built environment.
NBS platforms can be used to specify sustainable outcomes on projects, this article shows you how.
Our commitment
We recognise that we must also play our own part as a company in building a sustainable future and making a positive impact on our community. With this in mind, in June 2021 we joined the UN Climate Neutral Now initiative.
The Climate Neutral Now initiative makes it clear that sustainable outcomes that are measurable are key to a business that wants to reduce its environmental impact. These outcomes need to be measured, then potential reductions need to be identified, action needs to be taken and there needs to be transparency on reporting.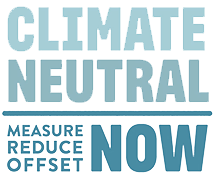 NBS annual sustainability metrics
When considering sustainable outcomes, we believe the RIBA Sustainable Outcomes Guide is an excellent place to start – especially for an organization that operates in the built environment. The RIBA Sustainable Outcomes Guide aligns closely to the UN Sustainable Development Goals, which are internationally recognized, and also has suggested metrics that allow environmental impact to be measured.
Our NBS 2020 Sustainability Statement covers the following:
Highlighted activities and measures, aligned to the RIBA Sustainable Outcomes, from recent years
Metrics for operational carbon usage from both 2019 and 2020
Highlighted activities and measures, aligned to the RIBA Sustainable Outcomes, that we pledge to undertake over the next three years
We believe we can meet our pledge to reduce our environmental impact through the above activities and also by working with colleagues to implement more. For details on estimated carbon usage in across 2020, how this compared to 2019 and what our future commitments are. Please download the NBS 2020 Sustainability Statement.
Offsetting our carbon.
We also recognize that whilst we strive towards net-zero emissions, we can annually be carbon-neutral through offsetting. With this in mind, we joined Forest Carbon in June 2021. To date we have offset our carbon from 2019 and 2020 and pledge to continue offsetting each year into the future.
Feedback is always appreciated on how we can do better. Please email info@theNBS.com to pass on your suggestions to the internal NBS sustainability group.
Additional information
Useful web links:
NBS sustainability resources