BIM in an Augmented Reality
October 2014
NBS held a preview evening for the new NBS BIM Object Standard

on Tuesday 23 September 2014 with some of the industry's biggest names.
The preview was held at the National Theatre's rooftop venue, The Deck, with spectacular views of the London skyline. To complement the evening and to showcase the capabilities of NBS authored BIM objects, NBS used augmented reality (AR) to bring to life manufacturer products in the palm of our hands using 3D imaging.

Dr Stephen Hamil, Director of Design and Information, NBS, addresses the assembled guests
Guests to the preview evening were given exclusive access to download an App to their phones and tablets which will soon be available through the AppStore and for android use too.
The App allowed its users to enjoy an AR experience which tantalised the senses in a digital display of products and data and how these are incorporated into a built asset. The AR was produced in partnership with Soluis | Interact

, which previously worked with NBS in creating the Lakeside Project video which demonstrates BIM through the eyes of NBS.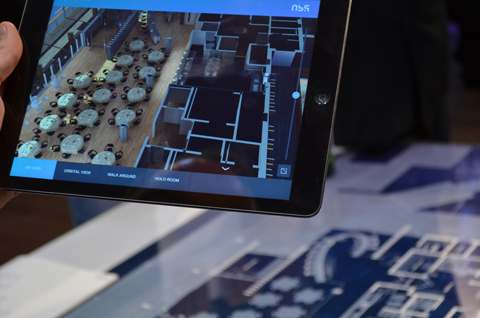 The App in action
The AR displays were created to highlight the capabilities of BIM objects and how these will be generated via the new NBS BIM Object Standard.
The standard will ensure consistency in content, terminology and structure of objects, allowing them for the first time to be compared in a common data process. This is something the industry desperately needed and it is the desire of NBS for all BIM objects, not just those authored by NBS, to be produced to the new standard, both in the UK and overseas.
We know that the UK is a leading force in the world of BIM on a global level, and the introduction of this new standard is yet another example of UK ingenuity and foresight into how the BIM future is mapping out.
By incorporating AR into the way we see and experience BIM objects adds yet another level of digital capabilities to what is already a leading example of digital data.
NBS will be offering greater AR opportunities to its manufactures within the NBS National BIM Library

to enable them to showcase their objects and object functionality in this impressive digital format.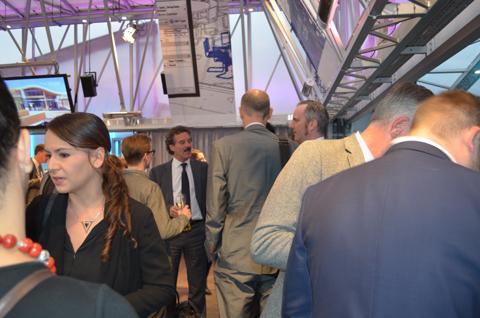 Guests mingle at the party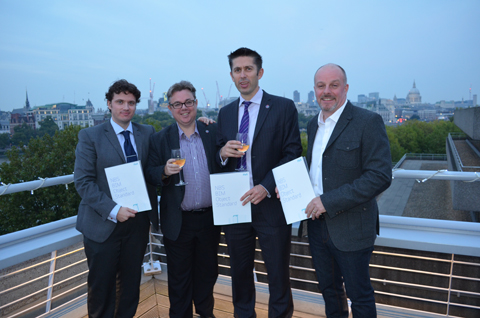 (left to right) Stefan Mordue (NBS), David Philp (Cabinet Office), Dr Stephen Hamil (NBS), Ian Chapman (NBS)
The NBS BIM Object Standard

is available to download now from the NBS National BIM Library.