The plug-in addresses the issues of risk around information currency associated with the traditional import and export approach and keynote functionality. Notably, that frequent changes in the specification and the drawings means that the potential for the exported CAD and specification information to become out of date is high.
Download the plug-in
Download the NBS Plug-in for Autodesk® Revit®
Features
Synchronised design guidance – Benefit from direct access to expert NBS guidance. Select an object in the model and the equivalent 'general guidance' page in the NBS guidance displays, with information such as design principles, performance, health and safety, environmental and contractual issues.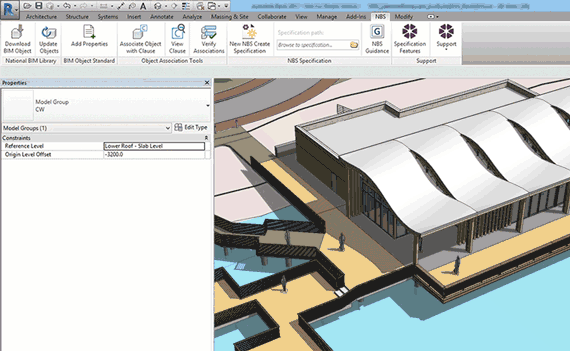 Create an outline specification – One click of a button creates an outline specification that is synchronised with your model.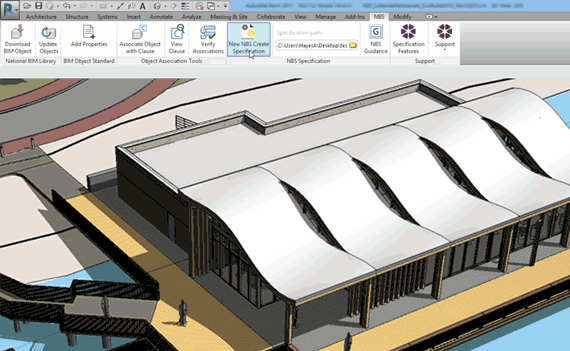 Association report – Check that all objects are correctly associated with NBS clauses across the project. The report shows the status of all relevant objects and highlights where a clause has been renamed or removed from the specification. You will be guided through the process of fixing these with information such as which user renamed an item and when.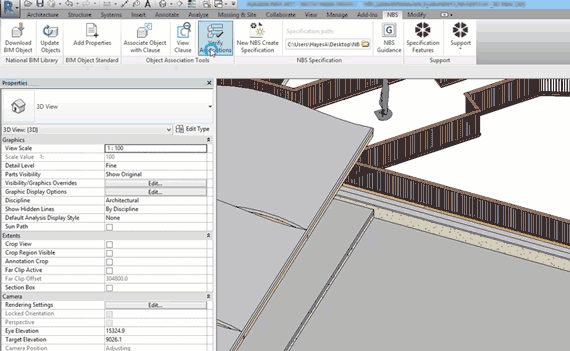 Drag and drop BIM objects – There are thousands of generic and proprietary objects available from hundreds of manufacturers. You can drag and drop these objects straight into your design model. All NBS BIM objects contain references to the equivalent NBS specification clauses.
Associate object with clause – All objects within the design can be linked to the relevant specification clause using the 'Associate Object with Clause' feature.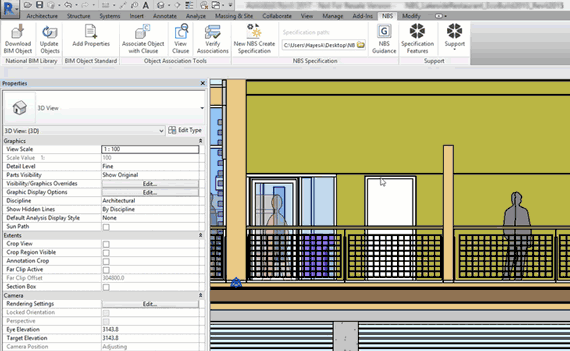 Integrating your own BIM objects – If a designer's office have their own BIM objects, they can add the NBS parameters required to enable integration with the specification by using the NBS Plug-in for Autodesk® Revit®.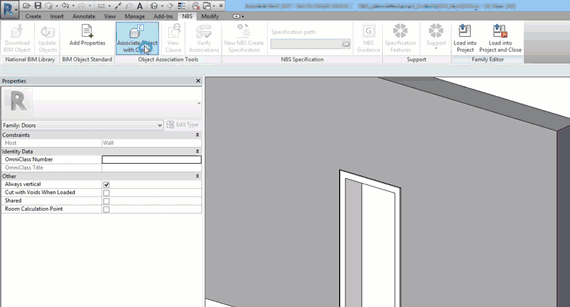 Which NBS products work with the plug-in?
The plug-in will work with specification documents produced using NBS Create, NBS Building, NBS Landscape, NBS Scheduler and NBS Domestic Specification. This means that if you are a contractor who is a recipient of a specification document and is using the read-only contractor version of NBS Create, you can enjoy some of the benefits of the plug-in too.
Download the NBS Plug-in for Autodesk® Revit®