International Women's Day

Here at NBS, we've got a lot of talented women in a wide ranging variety of roles, all who play a key part in ensuring the business runs smoothly. From roles in BIM and Tech, to students and software development, we're proud to support the wonderful women of NBS and the excellent work they do.
For Internationals Women's Day, we caught up with a few colleagues to find out more about their roles at NBS.
Explain a little about your role at NBS?
Sally-Anne - As Technical Team Lead, I manage seven technical authors of varied construction disciplines, responsible for developing, maintaining and publishing UK construction specification guidance and templates across the NBS suite of products. I also have authoring responsibilities. Communicating with subscribers and dealing with customer queries, which provides an insight into where content improvements can be made.
Megan – I work in the Content Development Team creating products for the NBS BIM Library, and also work closely with other teams around NBS to gain experience and insights from different individuals around the business.
Lana - As a BIM Content Developer, I take manufacturer's products and create and author them in the form of a BIM Object. BIM Objects are components which are modelled in a 3D environment. They have specific intelligent product data attached to them, which makes them especially useful when positioned in front of architects and other construction professionals to develop their schemes and projects.
Andi - My role here is incredibly interesting. I'm a Mechanical Engineer, Technical Author and a Product Owner for the internal tools. In my technical authoring role, I write the mechanical services content for all of our specification products, and anything else where my construction knowledge and experience is required. As a product owner of the internal tools, I represent the users of the internal tools and I'm responsible for determining which areas the internal tools dev team prioritise and work on and I help with the interface between the tools and users.
What do you like about being in construction technology?
Andi - My specific area of tech is digital construction. And right now, I'd rather be at the forefront of digital construction rather than trying to catch up; there's no denying that the industry is swiftly turning fully digital. More importantly, this work is incredibly challenging and varied. One week I can be researching and untangling the rather complicated array of boiler standards, the next I'm looking at how our internal tools better access databases. I would never be able to get into the depth and detail I can anywhere else but here.
Lana - I enjoy staying up to date with innovative technological advancements and playing a key role in the digital construction evolution which NBS is leading.
Megan - It's challenging, there's always ways to develop yourself and processes whilst broadening your skill set.
What advice do you have for women wanting to get into construction technology?
Sally-Anne – There is a significant skills shortage in the construction technology sector in the UK which is predicted to worsen over the next decade. This is partly due to a major under-representation of women, and will prove even more of an issue as the industry thrives and can only take advantage of half of the available population. There are a huge and varied range of exciting and lucrative jobs on offer in the construction industry and I think it's crucial that women research the choices available, particularly when leaving school, so that they can begin to consider a career in construction technology as a worthwhile and rewarding vocation.
Megan - Just do it. You'll see in the industry that it is predominantly men. Don't let that put you off a career within tech and make yourself stand out!
I enjoy staying up to date with innovative technological advancements and playing a key role in the digital construction evolution which NBS is leading.
Lana Whittaker, BIM Content Developer
NBS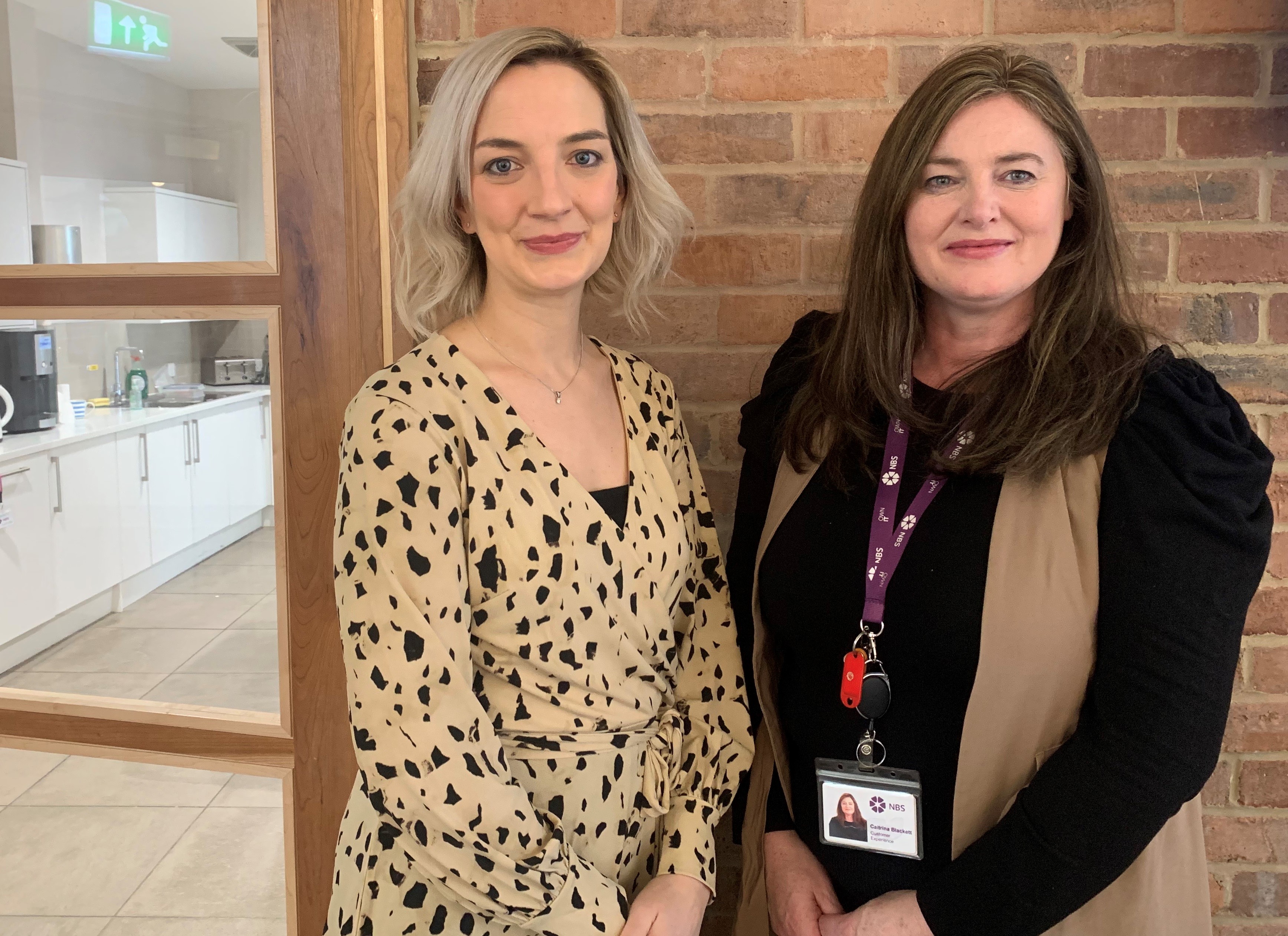 Tell us about your career path
Megan - I'm currently on placement as a PlanBEE student at NBS, and have previously been with Ryder Architecture.
Lana - On completion of my A Levels, I started a Higher Apprenticeship in Architectural Engineering and Management. I studied and achieved a Higher National Diploma (HND) in Construction and the Built Environment. During this time, I got the opportunity to spend a placement with NBS which I thoroughly enjoyed. Following the apprenticeship, I applied for the Trainee BIM Content Developer role at NBS which I was successful! Alongside my position at NBS, I am currently studying Construction Engineering Management (BSc) at Northumbria University, which the business supports me with.
Andi - I graduated with a degree in Mechanical Engineering from Edinburgh University, but I have to admit I kind of stumbled into this industry; I was offered a job with a building services consultancy on the back of my final year thesis. After 13 years as a Mechanical Building Services Engineer, mostly working for consultancies, I joined NBS seven years ago. I've always been interested in research, and learning the ins and outs of literally everything, so when I saw the role of technical author (mechanical engineering discipline) advertised, I jumped at it.
How does NBS drive equality?
Megan - While I've been at NBS there has been several events to help with equality. One that I've taken part in is the Power of 5 event, which help girls get equal opportunities and looking at different career paths that they might enjoy.
Lana – There is equality in female leadership and management at NBS – this is not often the case in firms in the Construction and Digital Technology sector. Seeing strong women at the top flourishing in this industry inspires me and shows me what is possible.