Manufacturer Spotlight: Ambar Kelly, now live on NBS Source
We are delighted to announce that RiserSafe manufacturer Ambar Kelly is live on NBS Source. In this article, we catch up with Director Nick Atkinson, who tells us more about RiserSafe and the problem that it solves. The product is now available to select and specify via our platform. Using 3D modelling, Ambar Kelly designs and manufactures RiserSafe: a solution to the risks that riser shafts present when constructing multi-storey buildings. We caught up with Director Nick Atkinson to find out more about Ambar Kelly and their product RiserSafe, and the solution that it provides. Here's what Nick had to say:
We are proud that we have created RiserSafe: a product that manages the riser zone during the life of the building. In simplistic terms, it's a steel-framed unit with a steel Durbar lid, delivered to site and cast into the structural frame. It provides a complete riser flooring solution that works with all frame types. We use 3D modelling to bring all of the relevant data into our process, and look at the structure and openings in each project. We then detail our product to meet the project's specific design requirement.
By covering the openings of riser shafts from the moment the floors are created, RiserSafe eliminates the risk of falling through floor openings from height, and prevents the spread of smoke and flames between floors. The product provides a range of other benefits that reduce risk, as well as the amount of time and money spent on a project. We feel that the industry should be specifying a single-source flooring solution that meets or exceeds the five standards that are associated with riser shafts, which occur in every multistorey building. We hope that, through NBS Source, we can bring awareness to the industry of the value of designing modular riser steel flooring to meet the requirements of CDM 2015's 'Principles of Prevention'.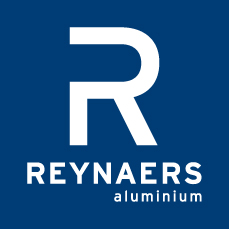 RiserSafe is ready to view now, including enhanced specification data, third-party certificates and case studies – providing you with the information you need to make an informed decision.
Share this article: