Manufacturer Spotlight: New RIBA CPD material from Ambar Kelly
We're pleased to announce that Ambar Kelly's RIBA-approved CPD video presentation is now available for you to watch. We caught up with its Director, Nick Atkinson, to find out more about the manufacturer and its CPD material. Ambar Kelly designs and manufactures RiserSafe, a solution to the risks riser shafts present when constructing multi-storey buildings. It's a steel-framed unit with a steel Durbar lid, delivered to site and cast into the structural frame, providing a complete riser zone solution that works with all frame types. Having recently joined the RIBA CPD Providers Network, we caught up with its Director, Nick Atkinson, to find out more about Ambar Kelly and its RIBA-approved CPD content:

We've joined the RIBA CPD Providers Network to raise awareness of the value of designing modular riser steel flooring and how it's fundamental to avoid risks in design. We believe the industry should be specifying a single source flooring solution that meets or exceeds the five standards associated with riser shafts, which occur in every multi-storey building in the world. 

In our CPD presentation 'Riser Shafts – How To Avoid Failure', we look holistically at multi-storey building riser shafts and the lifecycle, which explains how to eliminate risk through design. We use the King's Cross underground station fire of 1987 as an example - caused by an escalator shaft fire as inappropriate materials had been used for 76 years and contributed to a historic disaster. Through this horrendous incident, people learned that a holistic approach needs to be taken regarding the products used in these environments.

When we initially submitted our CPD content to the RIBA for approval, we were surprised at the level of depth of the review, which made us consider details that we previously had not. It has made the content so much more valuable for our audience. Due to the pandemic, we've carried out many webinars over the past year via Microsoft Teams and Zoom. Our presentation is also available to watch as a video. Our material has been very well received, and many of the people that attend the webinars said that they had wished they'd known about us before. Well, that's the value of these CPD seminars – you're never too old to learn!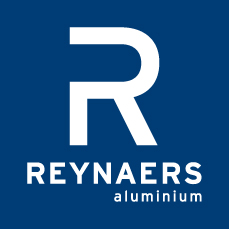 Ambar Kelly's RIBA-approved CPD material is available for you to watch now or you can book a live seminar.
Share this article: