Manufacturer Spotlight: Liquasil make specifiers' lives easier with NBS Source
Dave Carter, Director from manufacturer Liquasil, shares how it's using NBS Source to help make specifying roof coatings easier and safer. Liquasil
is a manufacturer of specialist silicone roof coatings. We caught up with its Director Dave Carter to find out more about how they are making specifiers lives easier with
NBS Source
.
Our range has been designed to fill a gap in the market which we discovered during our parent brand's surveying and specification process. We offer three different product ranges; '
Asbestoseal
', an asbestos roof coating, '
Flexlap
', a cut edge corrosion treatment and the '
Metalseal
' roof coating.
We joined NBS Source to allow specifiers to access our product data, warranty information and certification in one place. That means each product is supported by a slew of digital reference material so that specifiers can find reliable and effective products when specifying roof coatings.
As long-term users of NBS platforms, we recognised the value of presenting all of our product data and information in an efficient way, so they can make informed decisions helping to make specifying Liquasil products safer. NBS Source also makes it easy for specifiers to add our products directly into their project specifications on
NBS Chorus
. "As a business with close ties to the Chartered Surveying world and, therefore, to the specification cycle, we understand from a specifier's perspective just how important having all of the correct information in one place is. We have uploaded our case studies to Source, showing various installations so that specifiers can see what they can expect from our products."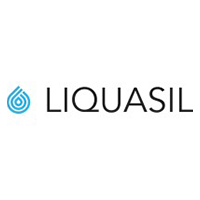 Liquasil's range of products are available to view on NBS Source now – along with case studies, literature and its BBA certificates, giving you the information you need to help you make informed product decisions.