Manufacturer Spotlight: Lochrin Bain joins NBS Source
Fencing manufacturers Lochrin Bain has recently joined NBS Source. We caught up with Commercial Manager Stephen Russell to find out more about the manufacturer's products, which are now available for you to select and specify via the NBS platform. Lochrin Bain
has been manufacturing high-quality fencing products for over 160 years. We caught up with Commercial Manager Stephen Russell to find out more about the manufacturer's products and why it decided to reach specifiers through
NBS Source
. Here's what Stephen said:
Our client portfolio demands the highest quality of product and with our very fine attention to detail, Lochrin Bain offers a service which is second to none. The structure of Lochrin Bain is built on a strong foundation of quality, flexibility and outstanding customer service.
From the unique and patented palisade system
Lochrin Combi™
which is the only palisade fence system to gain LPS1175 A1 (SR1) security rating from BRE, as well as an LPS1175 B3 (SR2) option, to the patent-pending Defender C5 (SR3) palisade, Lochrin Bain continues to lead the way with its innovative fencing solutions. 
Having a direct link to specifiers is something that we have been looking to achieve for a number of years. Joining NBS Source is the culmination of a five-year project that has also seen us invest heavily in machinery upgrades and make environmental commitments such as having our factory run on 100% renewable energy. 'By adding NBS Source to our tool bag we can now offer industry expertise and advice to architects and specifiers who we have not had contact with through our traditional channels.'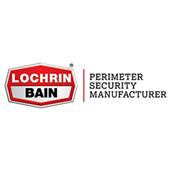 We have a very talented team focused on R&D which has also allowed us to increase our product portfolio with systems that the industry has been shouting out for. Palisade has long been seen as a dated option for securing sites but we're changing that perception with the introduction of innovative products that look good while offering certified solutions which have been tested by industry professionals.
Lochrin Bain's products are ready to view now, including specification data, literature and case studies – providing you with the information you need to make informed product decisions.