Manufacturer Spotlight: Reynaers Aluminium upgrades to NBS Source
We're delighted to announce that Reynaers Aluminium has enhanced its product listings on NBS Source. Find out what the manufacturer of aluminium architectural solutions had to say about its products, which are available for you to select and specify via our platform. Through its sustainable aluminium solutions, Reynaers has been supporting architects, fabricators and installers to bring their visions to life for more than 50 years. We caught up with National Sales Manager Dan Gleeson to find out more about the manufacturer's products. Here's what Dan said.
At Reynaers Aluminium, we're proud to have developed a product range which not only ticks the boxes when it comes to quality and performance but which also excels aesthetically. Alongside this, our knowledgeable and hands-on technical team ensures that our customers are supported at every stage of their project: from conceptualization and specification to fabrication and installation. Underpinning this is our commitment to innovation:
Avalon
is Reynaers' own virtual reality system, enabling customers to visualize and experience their projects before they become reality. We're confident that our presence on NBS Source will bring us even closer to our customers and help them to discover the full suite of benefits that our products delivers. In practice, this means that partners can specify Reynaers products earlier in the project timeline, ensuring that these products are integrated perfectly.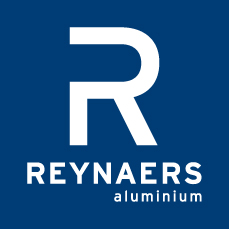 We recently upgraded to NBS Source to help us get even closer to our specifiers. This is an integral part of how we work, and will enable specifiers to discover our range of systems in a way which works for them. This is one of the critical features of Source for our business – as well as making our aluminium systems more visible, our key specifiers will have access to the enhanced product data that they need to inform decisions. 
Share this article: