Memories wanted - of a first class Tyneside building
Press Release
July 2016

The owners of a building, which was once at the heart of life on Tyneside, are calling on those that used it to share their memories for a special exhibition.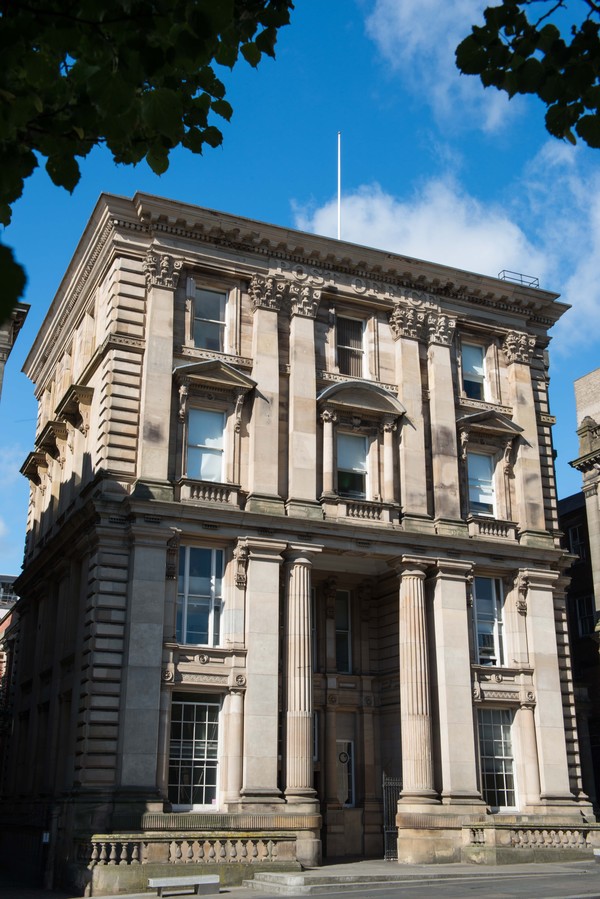 For almost a century, The Old Post Office, at St Nicholas Street, Newcastle, was a focal point for the city, handling parcels, letters and packets and facilitating money orders and telegrams.
Built in the 1870s, it was also a major employer - although male and female staff had to use separate entrances! – before it was closed in the late 20th century as a result of Royal Mail restructuring.
But now the building's current owners want anyone who either used or worked at the Old Post Office to get in touch and share their memories of the building. They have also released a series of historic pictures and are calling on anyone who recognises themselves in the pictures or who knows anyone in the photographs to come forward and share the information.
NBS, the UK's leading provider of construction information and knowledge management services has embarked on a £5.8m refurbishment and redevelopment of the Grade II listed building and the adjoining and currently empty Red Box Studios site.
And, along with office space for NBS, the revamp will include the creation of a lecture theatre, events spaces, a gym and a gallery, where it is hoped old photographs and mementoes of the building will eventually be displayed.
Richard Waterhouse, chief executive of NBS, which provides technical information, products and services to UK architecture, construction, design and engineering companies, said: "The Old Post Office was part and parcel of people's lives for a very long time.
"We have some early images but it would be great to shed light on the identities of the people – customers and staff – in the pictures.
"We'd also love to see any mementoes people may have of the building and just hear their memories of it.

"Even though we live in a technical age, given the former nature of the building, it seemed only appropriate that we should install a special post box outside The Old Post Office so people can leave their photographs, which we will return to them. We also have lots of ways people can send us information digitally" said Richard.
Those keen to share their recollections can either visit a special page on NBS' website www.thenbs.com/memorybox or post them at a special box installed at The Old Post Office. There is also a special e mail address MemoryBox@theNBS.com or call Jennifer Scullion on 0191 244 5523
Notes to Editors
ABOUT NBS: NBS, specialist provider of technical information for construction industry professionals, offers essential, innovative products and services, highly valued by those working in architecture, construction, design and engineering.
The premier source of construction-related information, NBS has produced the recognised national standard specification system for the UK for more than 40 years. It provides solutions for a broad range of new build, refurbishment, retrofit, landscaping and domestic projects for construction professionals. Delivered within a powerful software package, NBS's specification products continue to develop, leading an evolution of the specification and procurement process for buildings in the UK and overseas. NBS also provides solutions for contract administration and project information management.
NBS Create is a ground-breaking new specification tool that ensures all documentation works together intelligently throughout the entire project timeline, from concept stage to completion and beyond, to save time and money. More than 5,000 offices across the UK subscribe to NBS products, including 96 of the top 100 AJ practices.
The award winning NBS National BIM Library is also the primary source of free-to-use Building Information Modelling (BIM) content in the UK. It contains thousands of generic and proprietary BIM objects authored to the trusted NBS standard, all of which are data rich and are integrated with the world leading NBS specification software.
NBS is part of RIBA Enterprises Ltd, the knowledge management company of the Royal Institute of British Architects (RIBA). RIBA Enterprises employs 250 staff and has offices in London, Newcastle upon Tyne and Newark.
For more information, interviews, or images, please call HFPR Ltd on 0191 285 7100.