Work begins on £5.8m redevelopment of Newcastle's Old Post Office
Press Release
March 2016

Work has started to redevelop one of Newcastle's best loved historic buildings.
The Old Post Office, at St Nicholas Street, opposite the Cathedral, dates back to the 1870s and was at the heart of the 19th century development of the city.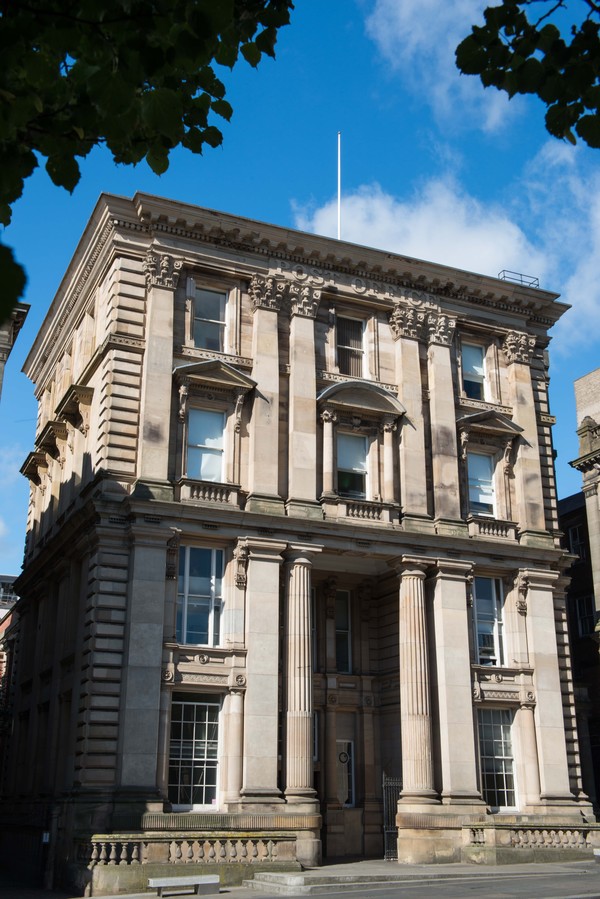 Now, the building's owner, NBS, who employ 180 people in the city, has embarked on a £5.8m refurbishment and redevelopment of the Grade II listed building and the adjoining and currently empty Red Box Studios site.
NBS, who are the leading provider of construction information and knowledge management services in the UK, has appointed Newcastle-based Surgo to carry out the internal refurbishment and Newcastle based Architects JDDK, in line with their commitment to support North East businesses wherever possible.
The redevelopment will create a state of the art building with transformed office space and meeting rooms and extensive facilities for staff, including a gym within the building.
In addition to this NBS are keen to involve the community in the building, including the general public, and the business and academic community. In order to achieve this there will be gallery and exhibition space which will be open to the public, a lecture theatre and events spaces.
NBS Chief Executive Richard Waterhouse said "We are passionate about the transformation of the Old Post Office – it is a beautiful and iconic building which many people in the City recognize and remember as a working Post Office . We are committed to creating a working environment that will inspire and motivate both our staff and visitors and we hope will involve people across the region".
Project architect, Adam Vaughan, of Newcastle architect practice, JDDK, which is overseeing the project, said: "Our design is, in essence, to return the building to its unified state, prior to it being split up in 1999, creating work space for some 210 staff as teams, currently located across different parts of the building, are brought together across two main floors.
"The six month programme will see contractors initially dealing with the former architect studios in a 16 week Phase One before staff move into this refurbished space while construction work is completed in the remainder of the building.
"It's a fascinating project, not only because this is such an iconic building right on our doorstep, but also because we're actually developing an innovative workspace which departs from more conventional office layouts to focus on new ways of working and collaborating."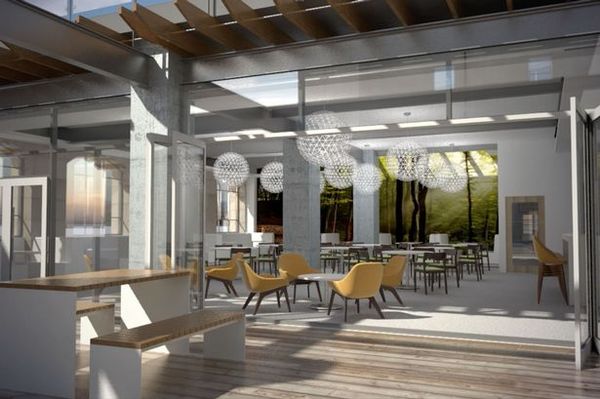 Richard Waterhouse continued "We hope this will be an excellent example of the way in which modern design and historic architecture can work effectively together.
"We are immensely proud to work in such a beautiful and architecturally important building and we hope that the work we are undertaking will bring just as much pleasure to current and future generations."
NBS has provided technical information, innovative products and services to UK architecture, construction, design and engineering companies, for more than 40 years and work with 98% of the country's architects together with construction and manufacturing industry.
For further information about NBS, visit www.theNBS.com.
Notes to editors
About NBS
NBS, expert provider of technical information for construction industry professionals, offers essential, innovative products and services, highly valued by those working in architecture, construction, design and engineering.
The premier source of construction-related information, NBS has produced the recognised national standard specification system for the UK for more than 40 years. It provides solutions for a broad range of new build, refurbishment, retrofit, landscaping and domestic projects for construction professionals. Delivered within a powerful software package, NBS's specification products continue to develop, leading an evolution of the specification and procurement process for buildings in the UK and overseas. NBS also provides solutions for contract administration and project information management.
NBS Create is a ground-breaking new specification tool that ensures all documentation works together intelligently throughout the entire project timeline, from concept stage to completion and beyond, to save time and money. More than 5,000 offices across the UK subscribe to NBS products, including 96 of the top 100 AJ practices.
The award winning NBS National BIM Library is also the primary source of free-to-use Building Information Modelling (BIM) content in the UK. It contains thousands of generic and proprietary BIM objects authored to the trusted NBS standard, all of which are data rich and are integrated with the world leading NBS specification software.
NBS is part of RIBA Enterprises Ltd, the knowledge management company of the Royal Institute of British Architects (RIBA). RIBA Enterprises employs 250 staff and has offices in London, Newcastle upon Tyne and Newark.
About Surgo
Surgo Construction (Surgo) is one of the region's leading independent construction companies.The firm's sustained success in an increasingly competitive market stems from its client-focused, 'can do' approach and its team of hand-picked, talented and highly skilled craftsmen. As a result, Surgo has acquired a sound reputation and a great deal of repeat business on projects ranging in value from £1m to £25m together with many long term clients spanning a variety of sectors – education, housing, commercial, industrial, leisure, retail and energy.