The Periodic Table of BIM serves as an at-a-glance guide to the steps you need to take to ensure a successful BIM implementation.
Following on from the launch of the table we're developing a series of articles looking at the table groupings and the terms within. The fifth grouping focusses on PEOPLE.
Other articles in this series
PEOPLE
Often overlooked, the people element of your BIM strategy is actually pretty fundamental. Only by having a committed set of individuals who communicate and collaborate well, bringing the right mix of skills to the task in hand, can you expect to achieve what you've set out to do. Deciding upfront whether you have the right people (and whether they will be readily available to you and your project) will help determine the investment and timescales of your changes. As your organisation's process (Po) changes, you should constantly evaluate whether you have the right people in the right roles and whether they are suitably equipped to meet the demands of your changing project workflows.
Communication (Cm)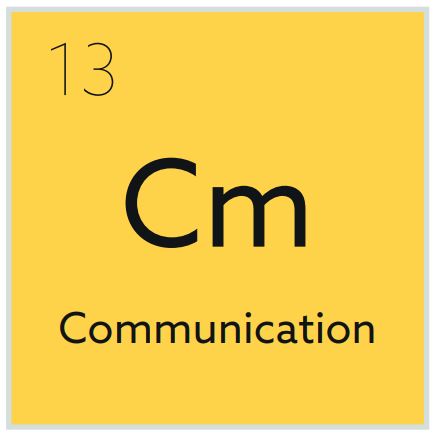 Only by providing clear communication to your colleagues as to why and how you intend to implement BIM into your organisation can you hope to bring about effective change.

Your work on BIM Strategy (Bs) and Process (Po) will have helped inform your BIM execution plan (Bep) which should help give you a much clearer idea about what will need to be communicated, to whom and when. Think about your contractors and clients as part of your project workflow but also think about your staff (and potentially your contractors and clients too) when thinking about what you need to share on the journey you're about to undertake.
Effective communication relies on telling the right people, the right thing, at the right time, to make the information heard and actionable. Consider who is best placed to shape and timetable these messages and present them in the right way (to the right level of detail, dependent on audience).

Think about how you will deal with cynics through a canny mix of personal experience, examples, contextualisation and evangelisation of the benefits. Reassure people that you want to retain the things that are valuable in your current ways of working.
Investment (In)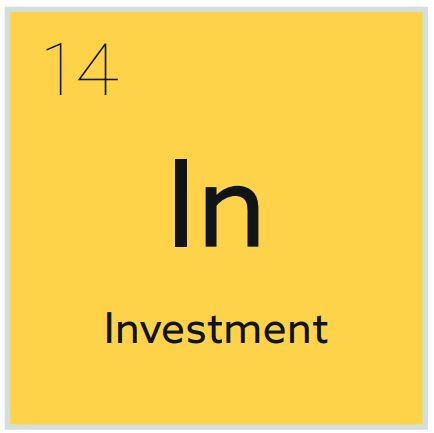 BIM implementation is not just about investment in the terms seen in our TECHNOLOGY grouping - the software, hardware and infrastructure/storage and even training. If you're running 'business as usual' alongside a significant process of change you need to factor in the cost of potential dual-running and the diversion of key personnel. It's vital to be realistic about the kind of investment you'll need to implement your BIM strategy. You may need to bring in additional staff or outsource work and all these decisions will have a price tag attached. Be realistic about the pros and cons of a phased approach to implementation and what's needed in terms of time and money to get things to happen and at what stage the investment will be needed.
Soft skills (So)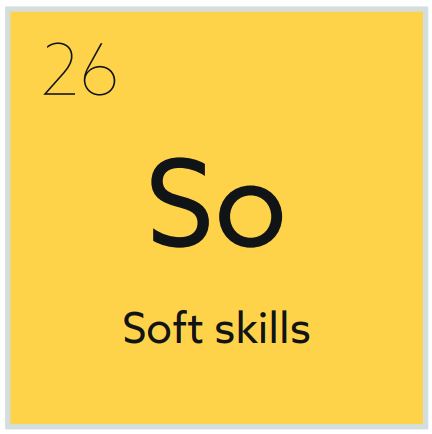 Soft skills, the personal attributes that enable someone to interact effectively and harmoniously with others, are easily overlooked but well worth considering when assembling your project team and those who will act as champions.

Pick your skilled communicators who can change their style to suit the task in hand and who they're talking to and put them in roles where these skills will be invaluable. Think about the attributes that will be needed for both your project team and within job roles too. Are the right people in the right posts and do they have the attributes you need, not just today, but towards the later stages of your BIM implementation programme?

What help might you need to provide to help people develop the skills they'll need to succeed in your changed workplace? As BIM puts collaboration to the fore you need team players who are good at communication, making decisions, are suitable flexible, and are adept at creative problem solving both individually and as part of a team.
Change process (Ch)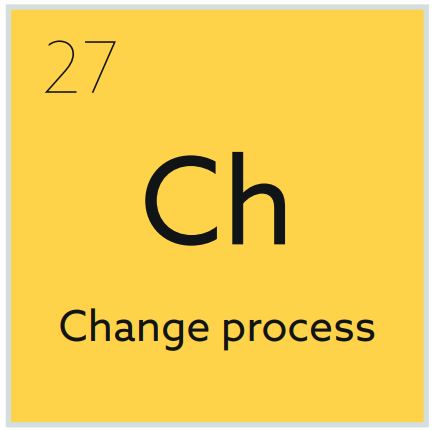 Your approach to getting your organisation from where it is now to where you want it to be requires a process of change mangement.
Think about your reason for change and capacity for change but don't neglect the change process itself. How will you overcome the baggage that people currently have, either through lack of change management, lack of training or fear that the results will lack quality or cause problems? Will you bring about change all at once, will it sit alongside 'business as usual' will there be key milestones? What can people expect throughout the process?
Cooperation (Cp)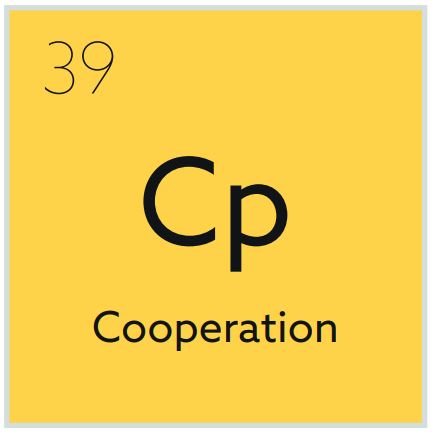 Any change process (Ch) requires cooperation to make it happen. Cooperation among staff and cooperation with external bodies, organisations and suppliers and eventually new ways of cooperating with clients and contractors as part of your new project workflow to ensure a quality BIM model and effective end results.
Share success (Sh)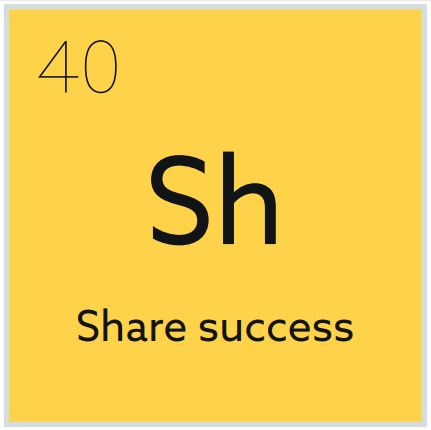 Change can be hard work and throw up unforseen (or even forseen) problems - that's why it's vital to share success to keep motivation high and also show the interim and eventual benefits as they start to unfold. Your champions will be vital to communicating these messages across your business - to the right people, in the right time, in the right way.

Take time to understand (and establish ways for staff to feed back on) how new ways of working are making a difference - what inefficiencies are being driven out of your processes, what is now possible that wasn't before? As part of your work with clients and contractors, gather feedback on what's working well on particular projects so you can start to share success on all aspects of your project workflow.
Think outside of your own four walls - could your success stories form part of your customer or client marketing plans? Would other organisations benefit from understanding more about what you've achieved and how? From website pages to blogs to networking and conference speaking - there's lots of ways to tell the world what you've achieved. There's lots of ways you can benefit from learning more about the successes of others too.
Champion (Ch)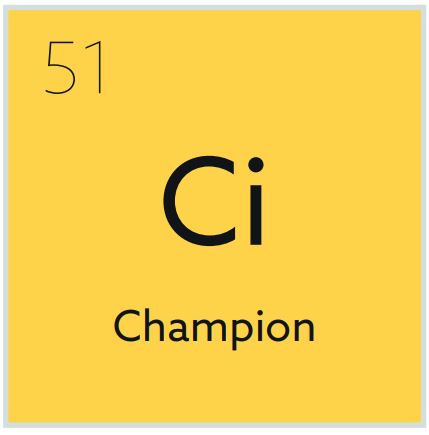 Establish a network of critical friends in the right places across your organisation to help you communicate effectively and oil the wheels of progress. These champions should bring understanding of your current process and procedure and be able to act as a conduit to feedback issues and concerns at an operational level.

As you start to see the benefits of change in your organisation you can start to consider how you can bring clients and suppliers with you on your journey. By championing what your improved process can deliver for others, they may start to think about how to make changes themselves. The benefits of those you work with thinking in a similar way to you when it comes to what's required and when is another way that you can start to design out frustrations and reap the benefits and efficiencies of BIM.
Availability (Av)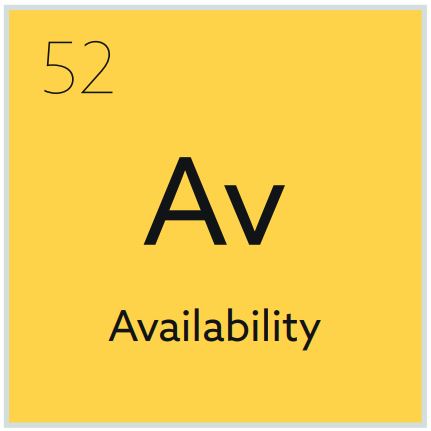 Want to deliver your BIM implementation by Christmas? Are the staff you need to implement various aspects of your project free and available to hit your deadline? If three big deliverables are due in November, diverting time and attention, you need to be realistic about whether your deadline is feasible. If you're also pushing through an IT project that will tie up the entire technical team, will you be able to implement the new software and infrastructure needed for your project?
Support (Sp)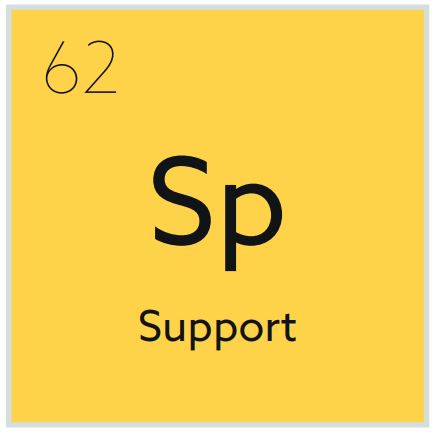 What support will you need and when? Do you need more people? A better understanding of a technology? The ears of a particular specialist? Think carefully about what you need to bring about change and whether what you need is likely to be available at the right time.

It's tempting to bring in external support at various stages to allow for 'business as usual' but may have the adverse effect of meaning your experts can't effectively shape processes, storing up problems down the line which then take more time to unpick.



Engage (En)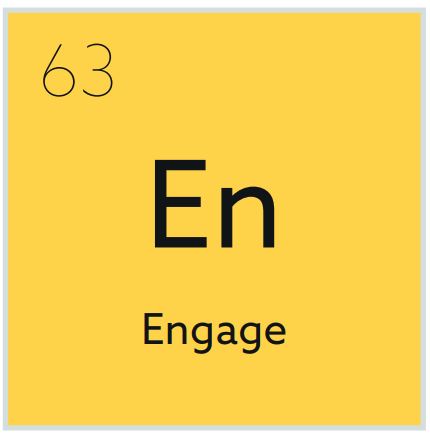 It's important to engage with the right people both inside and outside of your organisation. Dragging everyone in to every single aspect of the project is unlikely to be necessary but you will need to involve people from all areas of your organisation at some point. Think about how best to engage with different teams? Will existing newsletters, stand-ups and meetings allow you to get what you need or will you need to set up new methods of communication for the project as a whole, or discrete areas of business?
Think too about how you engage with clients and contractors - to communicate about what you'll need and at what stage in a project as you move towards new and collaborative ways of working.
Continue your Periodic Table of BIM journey...