The Periodic Table of BIM serves as an at-a-glance guide to the steps you need to take to ensure a successful BIM implementation.
Following on from the launch of the table, we're developing a series of articles looking at the table groupings and the terms within. The ninth grouping focusses on RESOURCES.
Other articles in this series
RESOURCES
Whatever stage you're at on your journey towards BIM implementation, there's a heap of useful resources you can take advantage of each and every step of the way. From vlogs and videos to social sharing and opinionating, the global BIM community are keen to share their wisdom and the trials and tribulations that come with revolutionising construction. But where to start? The RESOURCES grouping of the table hints at a range of help in this area with practical pointers on where to look.
Surveys and reports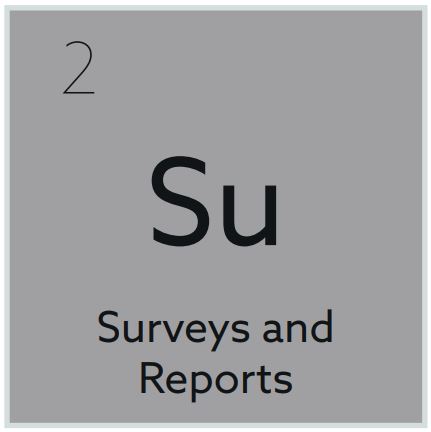 Surveys and reports are a good opportunity to take a step back from the day-to-day implementation of BIM and take stock of the wider industry – whether in your home country or further afield.
The National BIM survey from NBS is now in its seventh year making it one of the longest-standing pieces of research when it comes to BIM in the UK. You can download a full, free copy of 2017's report (packed with analysis and articles) from our website.

NBS has also looked outside the UK with international studies taking the temperature when it comes to BIM readiness and also produces a range of other useful surveys – including regular looks at construction contracts and legal issues.
Elsewhere, many of the big research organisations, construction companies and software vendors are also good sources of insight and analysis on all aspects of digital construction.

Videos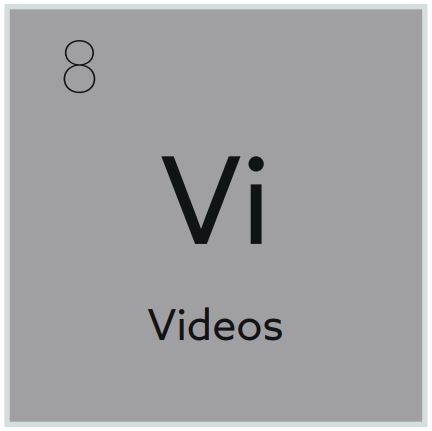 It may be hard to believe but there are videos available online that don't feature feline-focussed hilarity. Video sharing sites like YouTube are also packed with a range of instructional videos covering pretty much anything you might want to know more about – and BIM is no exception. An online search should point you towards a wealth of material – both longform and 'snackable' that both show and tell on all things BIM.

You might also want to take a look at video content here on theNBS.com, peruse the B1M site (packed with lots of short videos on a range of BIM essentials), and take on board a heap of tricks, tips and product info from Jeff, the Revit Kid.
Events
As great as online communication is, taking some time out of the office and coming together with specialists and your peers can still be of great value. To this end, there are a host of construction industry events and trade shows – some with a sole-focus on BIM, others which feature it as part of a broader remit.
Our article on the construction industry expos and conferences you have to attend in 2016 is worth a look, while browsing the sites of professional institutions, software vendors and those with an interest in BIM are surely to unearth a range of interesting opportunities – on both the regional, national and international stages. Eventbrite is also worth bookmarking to see what might be happening right on your doorstep.
Forums and user groups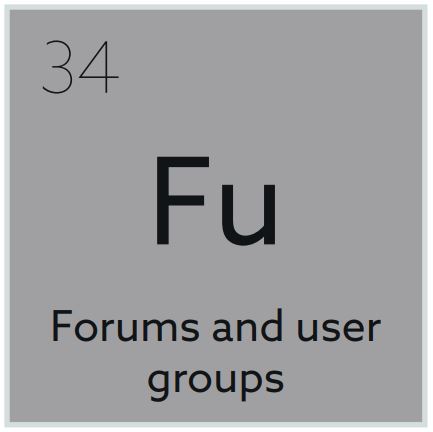 Collaboration in the BIM community is fuelled by a range of physical and virtual forums and user groups – where people come together to share ideas, opinions and views, often in very niche areas.
Some groups worth seeking out include the BIM Forum which has a particular focus on the AEC industry and boasts a range of online forums and real-world conferences and the UK BIM4 Community Groups who champion BIM across a number of specialist areas (covering everything from retail to infrastructure to, in the case of BIM2050 , the future!).

International groups (such as the Institute for BIM in Canada or BIM-MEP AUS ) are also worth keeping an eye on.
Social media
The BIM community is never short of a thought to share or a useful resource to pass along… making it ideally suited to social media. Whether on Facebook, Twitter or LinkedIn there's a world of status updates, links to useful resources and impassioned debates just a search term away.
If you're looking for interesting folk to follow then Construction Manager's #BIMtwitter50 is a good place to start, as is Building Design Magazine's #BDTwitter100. In building up a list of followers you may soon encounter the #UKBIMCrew hashtag that is increasingly being surpassed by the one for #GlobalBIMCrew – not exclusive cabals, these hashtags are a handy way of seeking out what's going on across the BIM community.
#BIMTransferSeason is also worth a look come New Year's Eve as Casey Rutland tracks the head-hunting trends on Twitter as they apply to BIM-related knowledge in "The List".

As you'd expect NBS is also active and engaged on social media – you can follow us on Twitter @theNBS or stop by the NBS page on LinkedIn.
Blog posts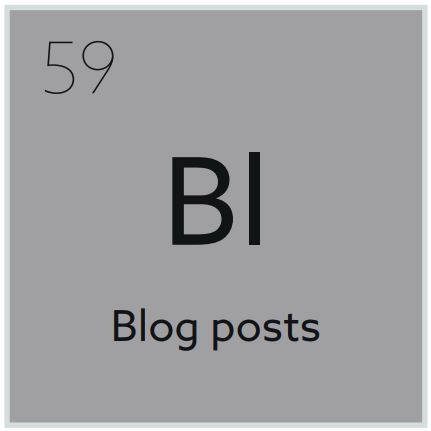 There are a host of companies and individuals blogging about BIM and, as such, 'of the moment' posts passing comment on the latest happenings or reviews of events and expos are in plentiful supply allowing you curate your own mix of wisdom and opinion.
With so many blogs to choose from it's hard to single out just a few, but the following companies and individuals are well worth a look and should point you towards others…

NBS's Director of Design and Innovation Stephen Hamil is a regular poster to his Construction Code blog and it's sure to feature on many people's bookmarks. Stephen posts concise summaries from a range of BIM events and conferences and some great step-by-step guides to features and functions within a range of NBS services. Casey Rutland, an architect and associate director at Arup, presents a range of useful material on The CASE for BIM , while Anthony McPhee offers advice on Practical BIM .

Meanwhile, the BIM Blog run by UK architectural practice Bond Bryan offers a host of opinion pieces, tips and examples of Open BIM, as well as useful content on acronyms, file formats and a BIM jargon buster.
Continue your Periodic Table of BIM journey...
Previous: ENABLING TOOLS grouping
Next: DIGITAL PLAN OF WORK STAGES grouping