The Periodic Table of BIM serves as an at-a-glance guide to the steps you need to take to ensure a successful BIM implementation.
Following on from the launch of the table, we're developing a series of articles looking at the table groupings and the terms within. The seventh grouping focusses on STANDARDS.
Other articles in this series
STANDARDS
The STANDARDS grouping takes in a range of standards, procedures and supplementary documents that have been developed to 'bake in' the kinds of considerations and assurances that will help you devise and then implement a successful BIM strategy.
Capital delivery phase (Cd)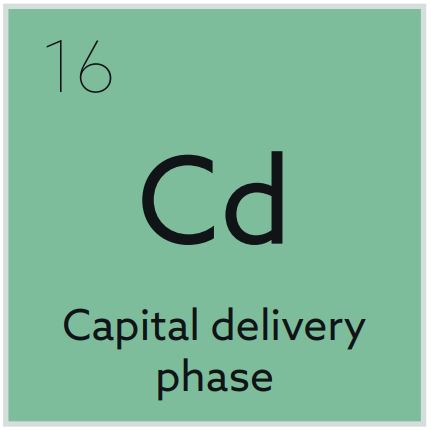 Building on the existing code of practice for the collaborative production of architectural, engineering and construction information, defined within BS 1192:2007, PAS 1192-2:2013 is a specification for information management for the capital/ delivery phase of construction projects using BIM.

It is during this phase that the majority of graphical data, non-graphical data and documents, known collectively as the project information model (PIM), are accumulated from design and construction activities.
Collaborative business relationships (Cl)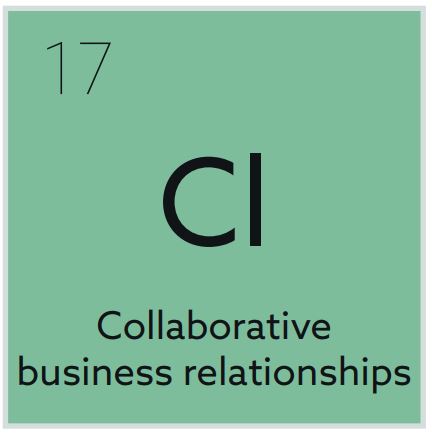 BS 11000 shows you how to eliminate the known pitfalls of poor communication. It also defines roles and responsibilities and supports collaborative decision-making – making your partnerships all the more valuable to your business.
BS 11000-2:2011 helps you to establish and improve collaborative relationships. It does this by giving guidance for the effective implementation of BS 11000-1, which sets out a framework for collaborative business relationships.
Additional advice can be found in BS1192:2007+A2:2016 (Collaborative production of architectural, engineering and construction information. Code of practice) .
As an aside, following on from the success of BS 11000, this standard has now been developed into a new international standard - ISO 11000. ISO 11000 will incorporate the ISO management system structure (which enables integration with other management system standards such as ISO 9001) while still retaining the eight-stage model of BS 11000.
Library objects (Li)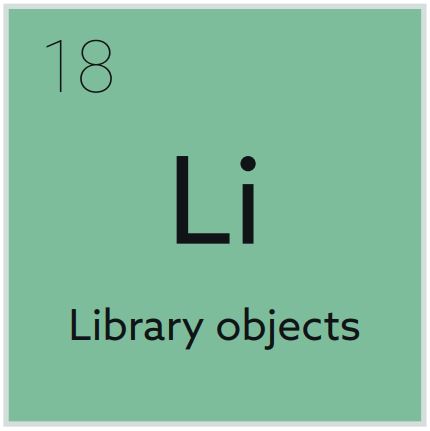 BS 8541-1 , 2, 3, 4, 5 & 6 provide recommendations for defining format and content for library objects to support project briefing, design, tendering, construction and management of built assets.

The focus of each part is as follows:

BS 8541-1: 2012 (Library objects for architecture, engineering and construction – Part 1: Identification and classification - Code of practice)

BS8541-2: 2011 (Library objects for architecture, engineering and construction – Part 2: Recommended 2D symbols of building elements for use in building information modelling)
BS8541-3: 2012 (Library objects for architecture, engineering and construction – Part 3: Shape and measurement. Code of practice)
BS851-4: 2012 (Library objects for architecture, engineering and construction – Part 4: Attributes for specification and assessment - Code of practice)
BS851-5: 2015 Library objects for architecture, engineering and construction – Part 5: Assemblies – Code of practice
BS8541-6: 2015 (Library objects for architecture, engineering and construction – Part 6: Product and facility declarations – Code of practice)
Operational phase (Op)
PAS 1192-3:2014 (Specification for information management for the operational phase of assets using building information modelling)
Protocol (Pt)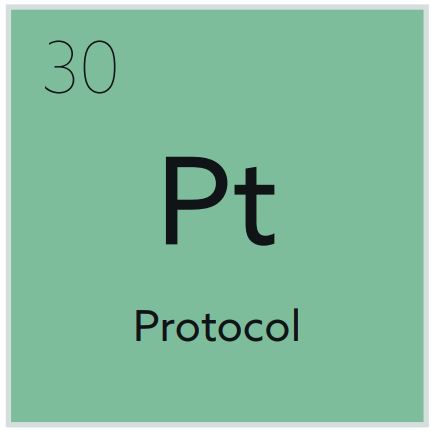 Having a protocol in place sets the foundations for everyone to work collaboratively and exchange information and should dovetail with your robust quality assurance procedures.
In response to the UK government's BIM strategy the Construction Industry Council published the CIC BIM Protocol (and a range of supporting documentation) which highlights the minimum legal and commercial requirements that apply when using BIM on a project. It seeks to clarify rights, responsibilities and liabilities of each party involved and a prototype production and delivery table to demonstrate which models a client requires at which stage of a project, who is responsible for information at each data drop and the required levels of detail.
The Construction Project Information Committee's CPIx Protocol has seen the development of a range of BIM strategy templates in consultation with the government BIM Task Group. The templates, currently in beta cover, a BIM Execution Plan, Assessment Form, Supplier IT Assessment Form and Resource Assessment Form. The templates are all in accordance with PAS 1192-2.
Prequalification questionnaires (Pe)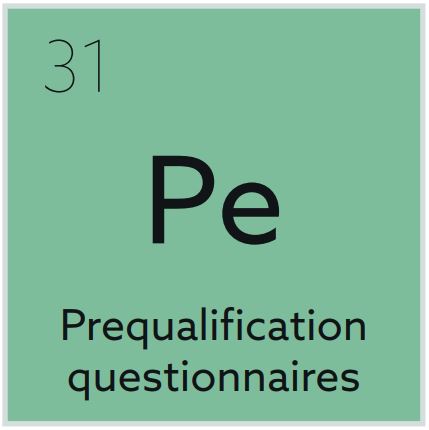 PAS 91: 2013 has been developed with the objective of streamlining and reducing the cost of prequalification in construction procurement processes. It provides a set of questions to be asked by buyers of potential suppliers to enable prequalification for construction projects.
It also specifies requirements for the consistent use of those questions across projects of varying sizes and types including in respect of the OJEU procurement thresholds for public sector procurement.
Facilities management (Fm)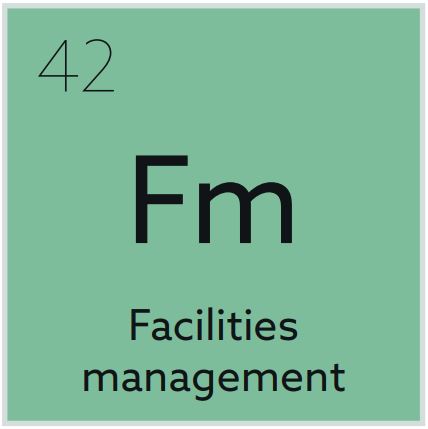 BS 1192-4:2014 (Collaborative production of information. Fulfilling employer's information exchange requirements using COBie. Code of practice)
Quality management systems (Qu)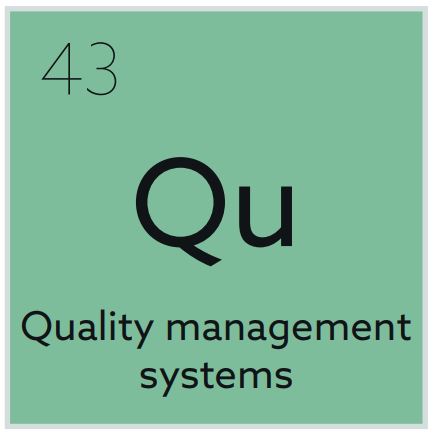 The ISO 9000 family addresses various aspects of quality management and contains some of ISO's best known standards. The standards provide guidance and tools for companies and organizations who want to ensure that their products and services consistently meet customer's requirements, and that quality is consistently improved.
ISO 9001:2015 sets out the requirements of a quality management system.
buildingSMART data dictionary (Bsdd)
Not a standard in the strictest sense of the word, rather an implementation of ISO12006-3:2007 (Building Construction – Organisation of information about construction works (Part 3: Framework for object-orientated information)) .
The standard specifies a language-independent information model which can be used for the development of dictionaries used to store or provide information about construction works. It enables classification systems, information models, object models and process models to be referenced from within a common framework.
buildingSMART, as part of their work championing openBIM standards, have developed the buildingSMART data dictionary , essentially a library of objects and their attributes. Its aim is to ensure a more efficient building process by using standard definitions so that, regardless of language, a "door" means the same thing in Iceland as it does in India. Moreover, by mapping relationships between objects as well as their property definitions, a range of benefits can be realised.
You can browse and search the content at http://bsdd.buildingsmart.org or use an API to utilise the data in your own applications.
Digital security (Dg)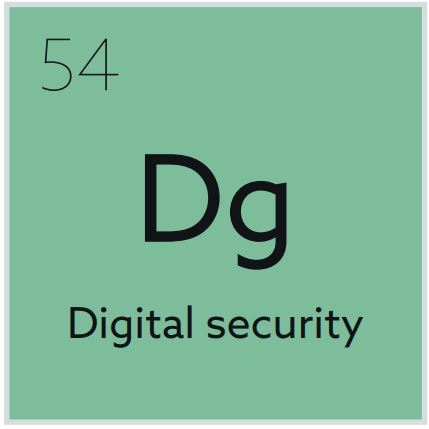 Sharing information securely without inhibiting collaboration is what lies at the heart of PAS1192:5 2015 – a specification for asset owners developed by the Centre for Protection of National Infrastructure (CPNI) working with the UK BIM Task Group.
The standard acts as a specification for security-minded BIM, digital built environments, and smart asset management.

Our article, Implementing a security-minded BIM approach, investigates the standard in more detail.
Design management systems (De)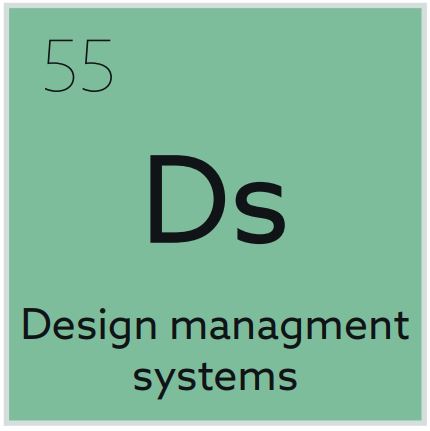 BIM demands greater rigour during the design process with a new emphasis on collaborative working, new technologies, development of roles and responsibilities and the effect of construction procurement.
BS 700-4:2013 (Design management systems. Guide to managing design in construction) was published on 31 December 2013 (replacing BS 7000-4:1996).
The new standard provides guidance on the construction design process at all levels and establishes principles to ensure the design management process is more efficient by providing the principles and a common reference for company and project protocols.
Industry foundation classes (Ifc)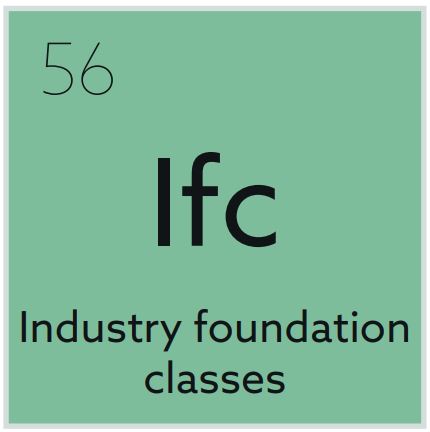 Industry Foundation Classes (Ifc) is a neutral, non-proprietary data scheme developed by buildingSMART to define, describe, exchange and share building and construction information.
In other words, Ifc provides the guidelines to determine what information is exchanged about an asset – essentially, the rules (the model specification) for sharing the right data.

IFC is not controlled by a vendor or group of vendors and is instead an open file format specification, registered as ISO 16739:2013 which consists of the schema specification and reference data (referenced as definitions of property and quantity names and descriptions) with a subset of this data being used to provide 'model view definition'.
The conceptual scheme is defined in EXPRESS data specification language and data is exchanged and shared using clear text encoding of the exchange structure (though alternative formats are permissible providing they conform to the schema).
Briefing (Br)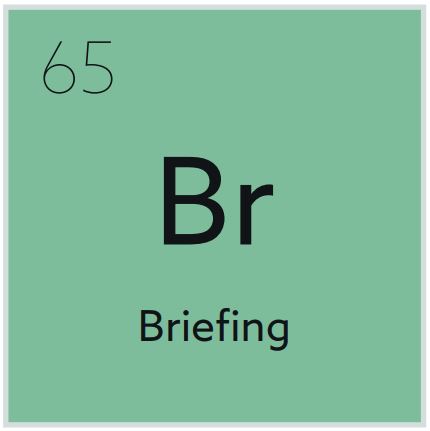 BS 8536-1: 2015 (Briefing for design and construction. Part 1 - Code of practice for facilities management (Buildings infrastructure)) aims to involve the operator and the operations team and their supply chain from the outset, and then extend this involvement through delivery through to operations and defined periods of aftercare.
Asset management (As)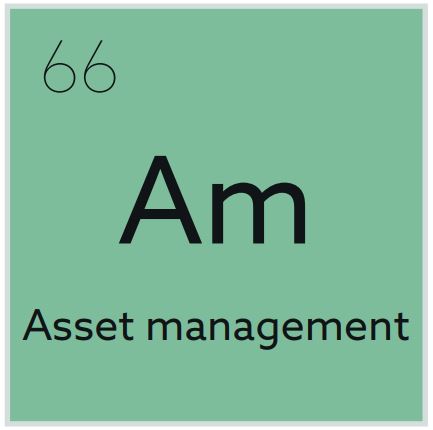 Three standards now exist as a definition of good practices into the optimised management of physical assets, drawing on the success of PAS 55, and taking this further as an international standard.
BS ISO 55000: 2014 (Asset management. Overview, principles and terminology) introduces the critical concepts and terminology needed to develop a long-term plan that incorporates an organisation's mission, values, objectives, business policies and stakeholder requirements.
BS ISO 55001: 2014 (Asset management. Management systems - Requirements) specifies the requirements for an effective Asset Management System.

BS ISO 55002: 2014 (Asset management. Management systems - Guidelines for the application of ISO 55001) offers interpretation and guidance for implementation of your Asset Management System.
Information delivery manual (Idm)
ISO 29481-1: 2010 (Building Information Modelling – Information Delivery Manual – Part 1 Methodology and Format) specifies a methodology and format for the development of an information delivery manual (IDM).

The methodology seeks to co-ordinate and unite a flow of construction processes with the specification of information required by the flow and what format this information should take.

The standard has interoperability in mind as it seeks to promote digital collaboration between partners in the construction process and provide accurate, reliable, repeatable and high quality information exchange.
ISO 29481-2: 2012 (Building information models – Information Delivery Manual – Part 2: Interaction Framework) provides a methodology and format for the 'co-ordination' acts between partners in a construction project across the project lifecycle.

The standard describes the interaction framework (and what format the framework should be specified in) and provides an appropriate way of mapping responsibilities and interactions to provide a process context for information flow.
Continue your Periodic Table of BIM journey...