Build your career
NBS invests in our people, their learning and their future to help them become the best product people they can be. We've established a world-class software engineering team at NBS and we'd love you to be part of it. From UX to cloud infrastructure and everything in between, we have the tools, people and processes in place to ensure you'll thrive as part of a high-performing team and take your own skills to the next level.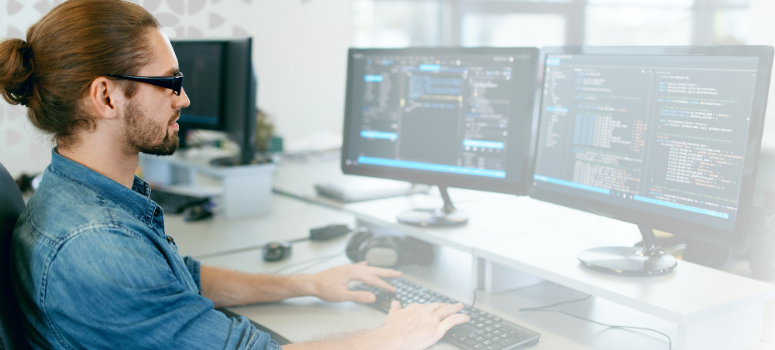 Tools and Technology
We take pride in building software that is fast and reliable, solves industry problems and provides real value to our customers.
Working at NBS means you'll not only be powering up your career, but also actively building your knowledge and experience in the best, new and emerging technologies. 

People and Product Culture
We're passionate about our culture of flexibility, learning and support to build great teams, deliver outstanding products and provide a healthy work/life balance. Our benefits programme is highly competitive, offering great salaries and flexible working plus lots, lots more. Better still, you will work with the latest technologies for a business with core values that support autonomy, equality, a strong sense of ownership and inspires creativity.

View our benefits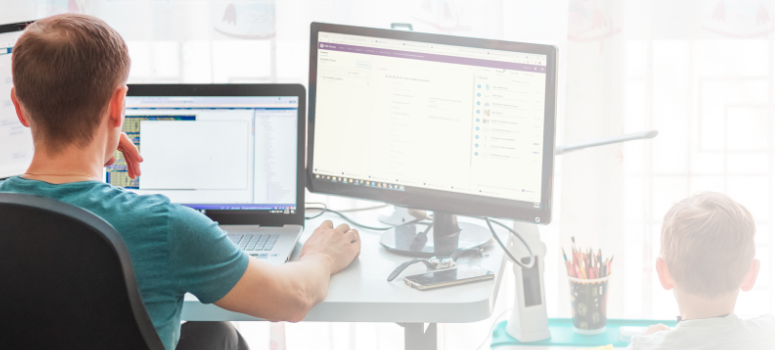 What our people say about working at NBS
"If you value ownership, collaboration, honesty, and want keep growing your skill set then I can't think of a better place to work as a developer."

Senior Software Developer, NBS
"Lovely tech stack, non- competitive, down to earth dev team. Fantastic, motivated product owner. Especially good focus on unit testing and automated end-to-end testing. Employee retention is very high in general. 10/10 Job for me."

Software Developer, NBS
"Having time and space to find your strengths and passions as a developer, and being encouraged to use and share them makes working at NBS a pleasure."

Senior Software Developer, NBS
"A pleasure to work with latest technologies for testing NBS products, and to be part of an enthusiastic team, with a wealth of technical expertise, committed to creating great products"

Software Developer, NBS
Our teams
We're very proud to have a world class teams of software engineers who built market leading products, NBS Chorus and NBS Source. Together their work is helping an entire industry work smarter and more collaboratively across companies, departments and industries:
NBS Chorus: NBS' global specification platform used by over 3,600 construction practices
NBS Source: NBS' global platform for manufacturer product information from over 1,100 manufacturers 
Platform: our suite of shared technology services that underpin the NBS' platform
UX Design: delivering a fantastic product experience for all NBS customers
DevOps: leads our site reliability, computing and hardware operations worldwide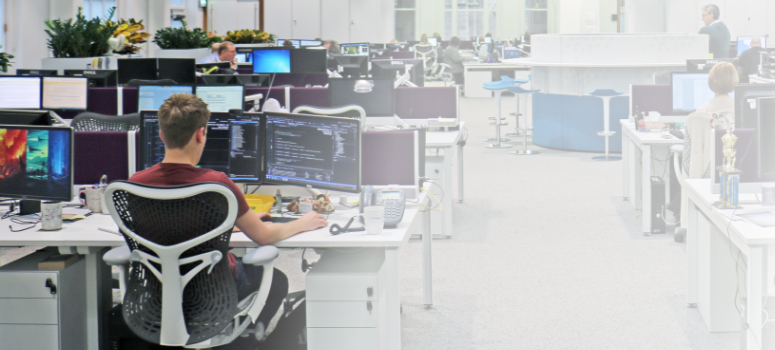 Some things we're proud of
Collaboration
We  share our knowledge and learnings across our teams
Autonomy
We give our teams to freedom to set their own tasks, and priorities
Process
Our established process helps us ship software to customers quickly
Product Quality
We create world class products using the best technologies 
Join our team
We're actively recruiting for software engineers right now.  If you're a tech wiz who wants to be an active member of an enthusiastic team, to take responsibility for their own learning journey, and feel valued day in day out, then NBS is the place for you.