See also: Introducing the NBS Online Viewer and NBS Online Viewer - Welcome to the Open Beta.
Accessing NBS online viewer
Step One
Go to https://toolkit.thenbs.com
Step Two
Log in using your NBS account details or use the quick 'Register' to create a login:
Username: email address
Password: registered password
Step Three
Create or open a project.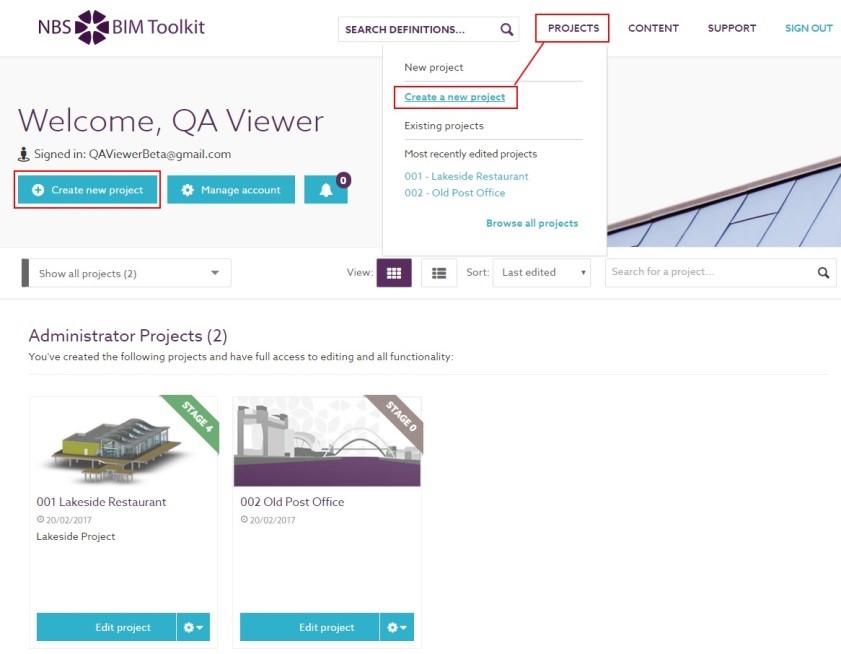 Step Four
Select the Model button (if you don't have a model in the project, you will be prompted to upload one).


Step Five
The specification and the model should now be visible in the web browser.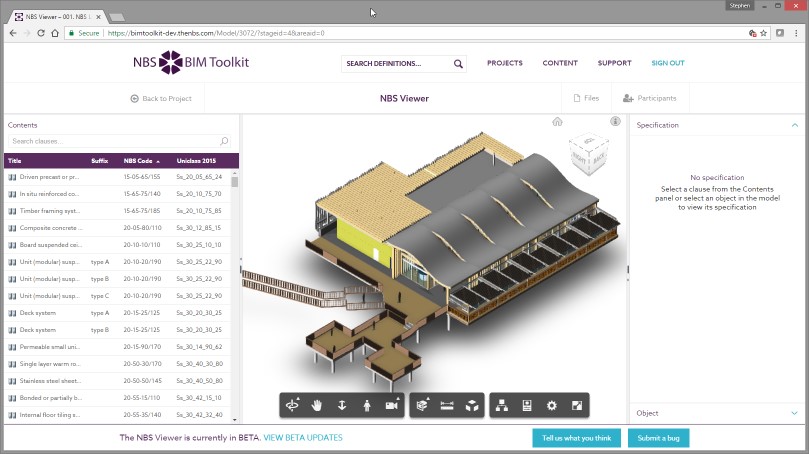 Navigation tips
Quick view
Use the cube to the top right. Click on the corners, edges and faces of the cube to see the model move around.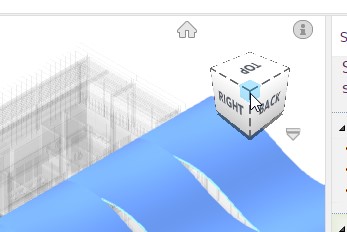 Zoom in/out
Use the weel on your mouse. Hover over the model and roll the mouse wheel forward and backwards to zoom in and out.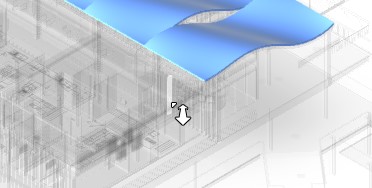 Pan
Holding the wheel down on your mouse and moving it, moves the model around the screen without rotating it.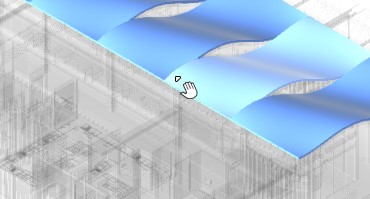 Rotate
Hold the left mouse button down and move the mouse to rotate the model around a central pivot point.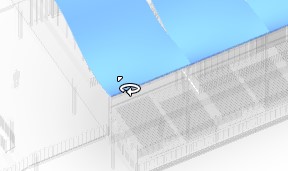 Reset
To reset the view, click the 'Home' icon. To reset the selection, right click the model and select 'Show all objects'.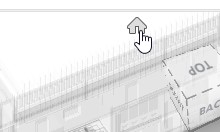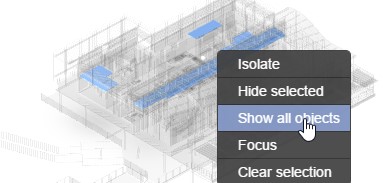 Cut through the model
Select the button as shown in the screenshot to cut through model and see inside a section.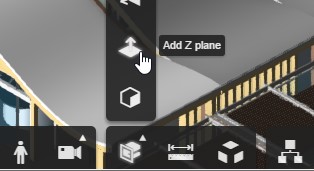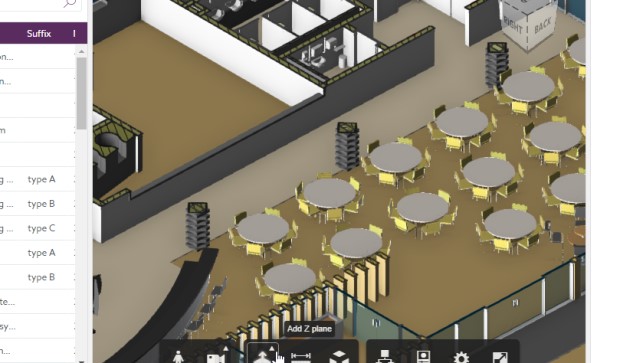 View a specification
Click an object to view the corresponding specification and quantities in the Contents and Specification view.
Related articles