Katie Fletcher
Originally from North Yorkshire, Katie has been working as a trainer for the NBS for 11 years and has always enjoyed delivering training on all the software, travelling to new places and meeting new people.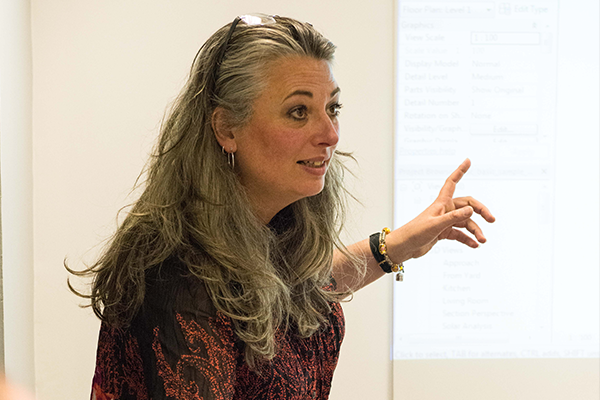 She has a wealth of experience working with private practices, local authorities, huge multinationals, and one-man-bands, helping them get the best out of their software. Katie has, during that time, studied eLearning, Neuro Linguistic Programming (NLP), Hypnotism and Life coaching amongst other things and is always looking to expand on her skill set to improve the training delivery. More recently Katie has recorded the modules for Create eLearning, including doing the Voice-overs. She has passed stage one British Sign Language.
Katie studied 3D Design at Northumbria before working as a furniture designer for 14 years for a variety of companies including bespoke furniture designers and manufacturer, which involved surveying buildings, planning and designing from scratch, and project management.
Outside work, Katie has a collection of "Wrong Art" and keeps an allotment. She has 4 cats called Chloe, Mathie, Kato and GB and lives close to the heart of the city. As a hobby she writes for Yelp and Tripadvisor, and like Tommy, she sings in the NBS House Band.
Contact Katie
Tel: 0345 456 9594
katie.fletcher@theNBS.com