A website that will act as a repository of best practice standards when it comes to helping Government and the construction industry achieve value and efficiencies throughout the project lifecycle has gone live.
www.bim-level2.org

launched on Monday, 4 April 2016 and will build over the coming weeks, months and years to be a defacto point of reference when it comes to implementing Level 2 BIM. To this end, the site presents information of relevance to clients or advisors, designers or constructors, manufacturers or suppliers or operators via an easy-to-use interface.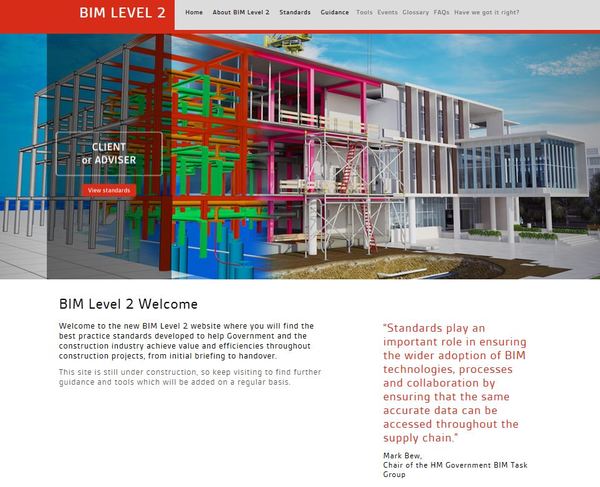 The new website to support Level 2 BIM on launch day


The site, developed by bsi

and the Department for Business Innovation and Skills

, was launched on the day that all central government construction projects must be delivered using Level 2 BIM.
Building magazine report that a source close to government has reported that all seven departments were "on target" to issue Employers Information Requirements from the deadline date but cautioned that the hard work really starts now.

The NBS National BIM Report, to be published in the next few weeks will serve as an interesting snapshot of just how ready the construction industry is to meet the requirements of the mandate.

Central government, meanwhile, continues to look to the future - with last month's budget providing a funding boost to support the roll-out of Level 2 and work towards Level 3 BIM in the coming years.