The fifth NBS National BIM Report - the industry's most comprehensive report on BIM – looks at how UK building design professionals are adapting to t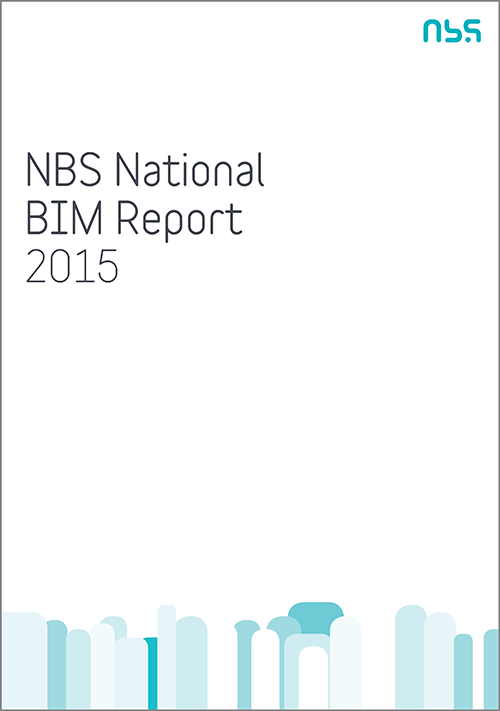 he use of BIM.
With just months to go until the mandated use of Level 2 BIM on public sector projects in 2016 this year's report acts as an essential barometer for the construction industry's readiness.
Essential reading for those adopting – or considering adopting – BIM and available completely free to download.
Download the NBS National BIM Report 2015
(.pdf, 8.1Mb)
Interested in BIM content from NBS? Register for our BIM newsletter.
What's in the report?
Views about BIM and the Government's construction strategy
BIM adoption – current and future trends
Attitudes towards BIM
The difference BIM makes to a practice
Specialist opinion pieces
Who is it for?
UK construction professionals including architects, engineers, surveyors and contractors
Manufacturers – already embarking on BIM or just starting to consider it
Policy makers.
Key findings
Encouragingly for the Government and its UK BIM Task Group, the majority of respondents believe that it is "on the right track" and that BIM will help reduce both costs and time, whilst 41% see it as a tool to aid a reduction in carbon emissions.
Respondents believe BIM will become the 'de facto' standard for the design process within three years – 92% expect to be using BIM within that time span – and 95% within five years.
A third of BIM practitioners have reached Level 1 BIM. Practices reaching level 2 BIM requirements has grown to 59%, up from 51% the previous year.
While four fifths of respondents agree that BIM is the future of construction information, 67% still believe the industry is not clear enough on what BIM is yet and only a quarter of respondents trust what they hear about BIM.
48% of respondents are aware of BIM (up from 41% the previous year), 48% are aware and currently using BIM (down from 54% the previous year). Increased workloads limiting the time available to implement new working practices, reaching the midpoint of the BIM adoption curve, and a small statistical shift in those responding to the survey are possible reasons for these results.
Those who have adopted BIM are more likely to be positive about it than those who have yet to. Users and non-users both agree that adopting BIM requires changes in workflow, practices and procedures. Any business change can be difficult but only 4% wish they hadn't adopted BIM. Of those who have adopted BIM 59% see cost efficiencies, 56% improved client outcomes, 51% increased speed of delivery and 48% increased profitability.
Download the NBS National BIM Report 2015
(.pdf, 8.1Mb)
NBS Services
The NBS BIM ecosystem is a suite of tools that enable you to produce co-ordinated digital design information. Find out more about NBS services.