Why is the NBS Specification Report 2017 important?
The report serves as a way for construction professionals to inform the industry about their changing needs when it comes to specification writing. The findings also help NBS to improve the tools and resources we provide.
As NBS Chief Executive Richard Waterhouse points out: "BIM is rapidly becoming the industry standard for developing, delivering and maintaining project documentation. As construction professionals continue to adopt these new digital ways of working, we need to understand how people are producing specifications and selecting products, how they do it and what tools or resources they use."
What are the key findings in the 2017 report?

Among the headline statistics in this year's study are the fact that:
4 out of 5 specifiers tell us they are very or quite confident in their specification writing knowledge and skills
6 out of 10 rush the specification writing process, but do respondents consider them a chore?
Specification difficulties are increasing – 94% have experienced difficulties when producing or using specifications
We also explore what the future might look like for specifications: including views on whether BIM will eventually replace specifications.
What else can I expect from the report?

As well as findings from the survey, the free-to-download report includes expert insight and analysis, including: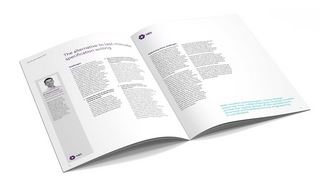 Download the NBS Specification Report 2017
We've also produced a special version of the NBS Specification Report 2017 for manufacturers - What Specifiers Want.
What have previous specification surveys shown?
This year's survey is our fourth, with the first being carried out back in 2011. The aim remains to track the way in which the industry's understanding of and attitudes towards specifications are changing.
The last survey, in 2013, showed 65% of respondents agreeing that in the future, a specification will have a life as long as its building. 75% believed specifications will become ever more central and more than three-quarters also expected specifications to link digitally to both 2D and 3D drawings – the latter lying at the heart of BIM.
Download the NBS Specification Report 2013