When documenting a building project there are huge benefits around using a consistent approach to structured data. Savvy clients are no longer simply asking for a bundle of paper drawings and associated specifications as contract documents for a building, but a set of coordinated digital information.
Assurances are needed for the following:
The data must be consistent and to a standard structure
The data must be robust and to a high quality
The data must originate from a trusted library that is maintained.
Design teams that use NBS can give the above assurances to their clients. This short article outlines three initiatives from NBS that provide key support.
1. Standardized BIM objects
The NBS National BIM Library is a vital initiative which aids the adoption of BIM across the construction industry. Against a backdrop of a growing realisation of the importance of structured data in the effective use of BIM in all scales of projects, the NBS National BIM Library gives architects, engineers, contractors and other industry professionals free access to BIM objects. These have been authored to take account of structure, quality and transferability rather than simply geometry.
Accessible online, the NBS National BIM Library contains BIM objects for a growing number of systems and products, including walls, windows, doors, foundations, cladding and roofs. Both generic and proprietary objects are available, enabling the model to evolve through the design and construction work stages and to provide real time information on costs and performance.
Produced in collaboration with the BIM Academy, the NBS National BIM Library also has input from Autodesk, Bentley, Tekla, Nemetscheck and Graphisoft, enabling objects to be offered in multiple platforms as well as in IFC (Industry Foundation Classes). The views of user groups and forums are also sought to ensure that future developments of the library are closely aligned with the needs of all the members of the design team.
The initiative has already been recognised by the UK Government's BIM Task Group as a resource to be utilised not only by the UK construction industry but also by international governments looking to progress their adoption of BIM.
The authoring standards incorporate international standards first (both IFC and COBie) and then expand these property sets to provide content that is tailored to the UK construction industry. Where further objects are required, design teams can build on the principles of the National BIM Library for internal object libraries.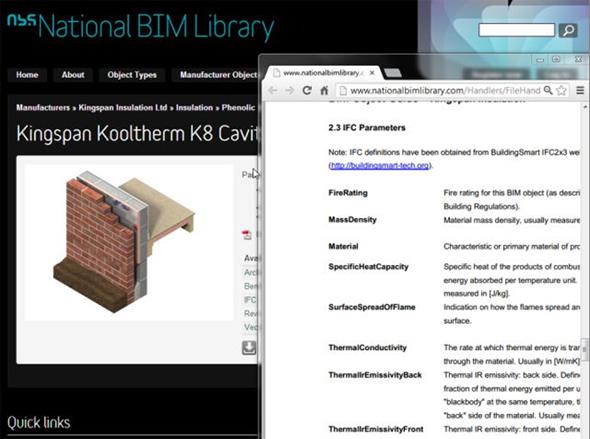 Figure 1 – Insulation objects on National BIM Library with standardised data
2. The importance of classification
Uniclass is the most commonly used classification system in the UK today. Uniclass is published by the CPI committee which has representatives of the major construction industry institutions.
Uniclass 2 has been replaced by Uniclass 2015. This new classification system covers building, infrastructure and process engineering consistently so that they work well together. It has a logical and consistent numbering system across all tables so that the information is both human and software readable, and it matures progressively through the construction timeline.
For example, there are Uniclass 2 tables covering objects from a complex level (for example a Holiday Village) through to a product (taps for a washbasin). This is illustrated in Figure 2 below.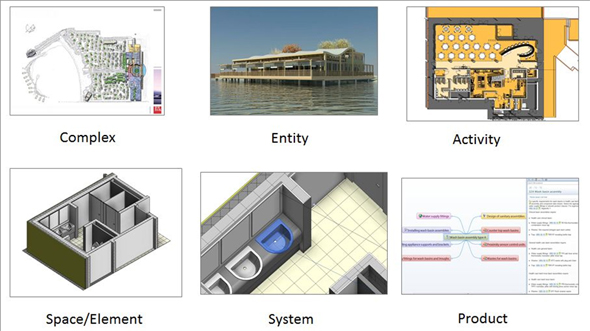 Figure 2 – Uniclass 2 has a consistent approach to classification from a complex through to a product
Both the National BIM Library and NBS Create (see section 3 below) are classified using Uniclass 2. This allows for greater coordination of project information in a BIM world.
3. Consistency in specification
NBS Create is a software product that models specification information from briefing through to completion of construction. The information in NBS Create complements the information in the NBS National BIM Library to form an integrated Building Information Model.
The NBS Create technical content is written and maintained by a team of thirty construction professionals. It includes around 1,000 template objects for systems (examples include ceilings, fencing, steelwork and lighting). These system objects are pre-linked to around 5,000 template objects for products (examples include ceiling tiles, fence posts, steel beams and luminaires). To assist with the writing of a project specification using this template content there is a maintained set of comprehensive guidance notes that equate to approximately 10,000 pages of A4 paper.
Using NBS Create provides the following key benefits:
A consistent approach to authoring specification information across the construction team (architecture, mechanical, electrical, structure and landscape)
Improved QA and permission system so that the specification process can be controlled
Enhanced knowledge management across a practice so that lessons learned from previous projects can be shared with colleagues on the next project
Improved currency, as all NBS technical data is delivered from the web
The ability to develop information from concept design through to as-built documentation in a single system.
The combination of the NBS National BIM Library and NBS Create, using consistently structured data, gives project teams opportunities to truly work in a BIM process.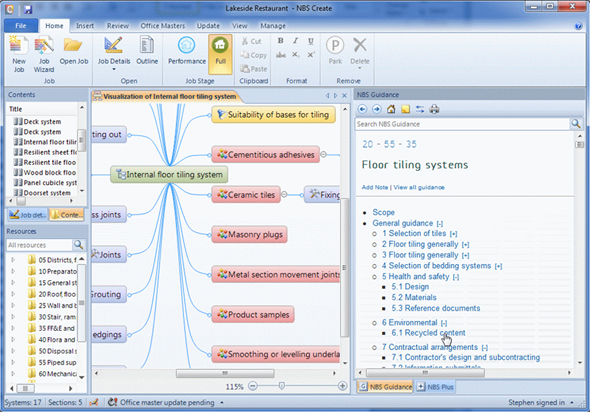 Figure 3 – The NBS Create specification – built for BIM
Related reading on theNBS.com
The benefits of master specifications