NBS BIM workflow on CN Awards shortlist
July 2016 update
Many congratulations to Interserve Construction who won the BIM Excellence award at the 2016 CN Awards. They were heavily praised for the way they have adopted BIM through their organisation and the support structure they have put in place. At NBS we remain proud to have been shortlisted - having our name side by side with the likes of Interserve, BDP, Carillion, GBE, Mouchel, SES and Skanska is a massive achievement in itself.

See also: Construction News : BIM Excellence

March 2016
NBS has been announced as a finalist in the 2016 Construction News Awards.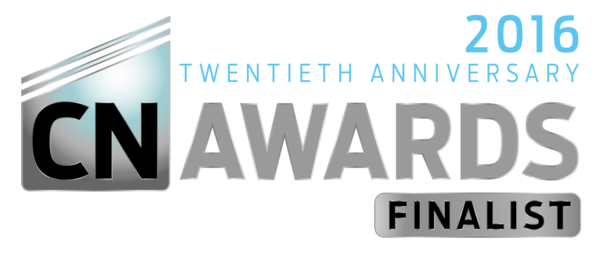 Our BIM workflow of connected services, including NBS Create, NBS National BIM Library and the NBS BIM Toolkit, gets an award nod in the BIM Excellence category, sponsored by Elecosoft Asta.
The Construction News Awards are now in their 20th year and aim to celebrate excellence across the construction supply chain.
A panel of over 60 judges decide who makes the cut with all finalists now required to give a face-to-face presentation in front of the UK's top clients to prove they're the best.
This year the judging line-up includes tens of the country's top clients, including:
Ian Ballentine, executive procurement director, Heathrow
Munish Datta, head of plan A and FM, Marks and Spencer
Louise Ellison, head of sustainability, Hammerson
Simon Kirby, chief executive, HS2
Flan McNamara, construction director, Sellar Property Group
Jim O'Sullivan, chief executive, Highways England
Construction News' editor Rebecca Evans commented: "This year's Construction News finalists are at the leading edge of UK construction, setting the standards for the whole industry to follow and ensuring their businesses are innovating for the future.
"I look forward to meeting the finalists at the face to face judging and hearing about their inspirational work."
A full list of this year's finalists, across 20 categories, can be found on the Construction News Awards website at https://awards.cnplus.co.uk//2016-finalists

.
The awards ceremony takes place on 14 July 2016 at the Grosvenor House Hotel in London, where over 1,300 of the industry's elite will join together for a night of entertainment, celebration and networking. You can find out more about the event at https://awards.cnplus.co.uk

The UK's fastest-growing library of digital product information with thousands of quality manufacturer's BIM objects meeting the internationally recognised NBS BIM Object Standard.