With the nights starting to draw in and the summer drizzling to an autumnal conclusion many of us will be tempted to fire up the central heating for the first time in the coming weeks.
For many that will mean digging out a dog-eared manual from the back of the kitchen drawer to try and find out how to work the controls, cycling through seemingly endless permutations to set timed events, store them, and then switch them live. It's a fiddly annual ritual that a new generation of smart tech is set to banish for ever.
In recent years a growing number of companies have developed "smart heating controls" that are starting to find favour with specifiers and householders alike as prices drop and solutions become more reliable and intelligent.
In this NBS guide we take a look at some of the systems on offer to help you assess the benefits and choose the right solution to meet your needs…
British Gas – Hive Active Heating 2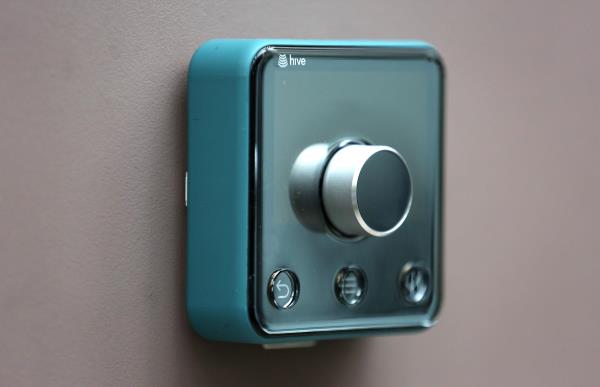 Two years from launch and British Gas's Hive Active Heating system

has recently received an upgrade.
The system replaces your existing controllers with a shiny silver thermostat, a hub that plugs into your broadband router and a receiver unit that lets the thermostat and boiler communicate with each other.
It's the hub that facilitates the functions contained within an Android or iOS app. These include the ability to turn your heating or hot water on or off, up or down (or receive reminders to do so based on geolocation), or set scheduled events. You can even tell Hive your holiday plans or tell it to kickstart the heating when temperatures dip. Whether you're sat at work, on the bus or in your living room doesn't matter but, thankfully, if your internet goes down your thermostat will still work.
The complete kit (including professional installation) currently retails at £249 and existing users can upgrade for £99. You don't have to have British Gas as your energy supplier and the unit can integrate with most current heating systems.
Nest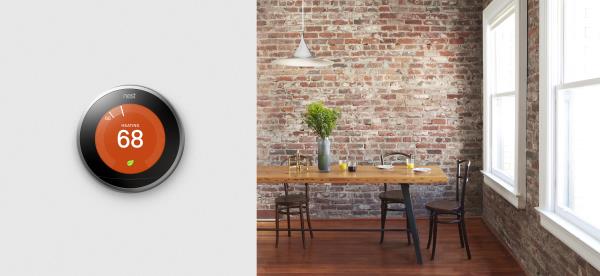 Set up by two former Apple employees (Tony Faddell and Matt Rogers) and bought by Google a few years back,
Nest

, is an intelligent thermostat and programmer in one that aims to learn your daily routine and how your home actually heats up and adjust the temperature accordingly. So, if you want an ambient 20 degrees at 7am, it'll turn on your heating at exactly the right time and temperature to ensure your feet are cosy when they hit the floor.
Again, there's a host of features that can easily be controlled via a smartphone app and a daily energy history function and monthly home report will summarize your energy use and make recommendations to help you save.

A new version of the device has just launched in the US (retailing at $249 USD) and is likely to land in the UK soon. It boasts a 40% bigger screen and 25% more pixels making it easier to tell the temperature from the far side of a room. A new 'Farsight' feature will also light up the display when you walk in the room and 'Furnace Heads-Up' acts as a diagnostic test for your heating system.
The current version retails at £249 including professional installation and should work with most UK systems.
Honeywell Evohome
Honeywell's Evohome system

allows radiator-by-radiator control in up to 12 heating zones via a central console or smartphone app. Its modular design means you can add zones upfront or build them in later and its mesh networking approach makes it ideal for homes where RF thermostats may have a problem. Like Hive, Evohome learns just how long it takes for your home to heat up working out the optimum time to switch the boiler on or off with the aim of saving you money. Control comes via the central console or via a smartphone app.
The Wireless Connected Pack costs around £250 with radiator zone kits available from around £80 each.
Tado 2.0
The
Tado

can replace an existing wired thermostat or wireless thermostat (with additional extension kit to talk to the boiler). Like the other systems we've covered it presents data via the thermostat unit itself and a web and smartphone app.
The unit can track your smartphone's location and, pulling on a range of data including what the weather is like, and calculate your likely return home to ensure things are suitably toasty once you open the front door.
The second generation Tado, unlike the first, allows users to add a second zone to the system if they so choose. It costs £199 to buy or you can opt to rent the system for £7.99 per month (with 4 months free if you sign up by September 30 2015).
Heat Genuis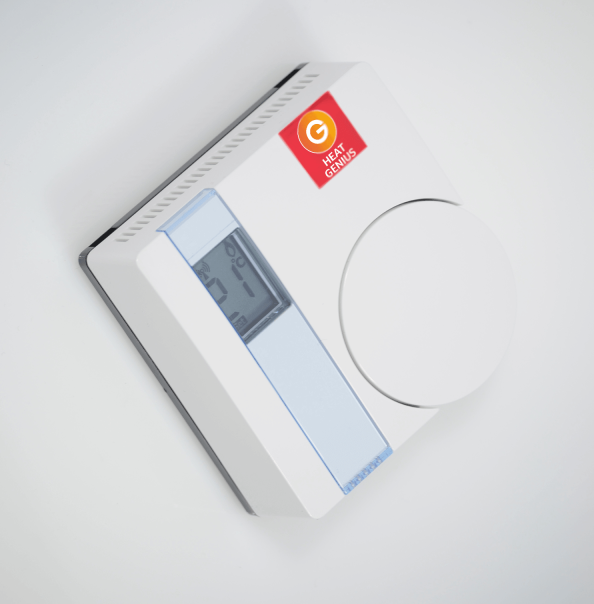 Heat Genius allows heating and hot water scheduling from afar and offers room-by-room ability to warm to a predetermined temperature. A 'footprint' mode turns heating on or off based on when you were last in a room based on data received from motion sensors, while smart plugs can be added and controlled to switch other electronic devices on or off remotely too. Prices vary according to system configuration

.
Neo
Heatmiser's
Neo

offers a range of connected features including the ability to maintain a temperature in a selected number of rooms and set up a range of user profiles that can be run at a few taps.
Additional neoStats can be added upfront or later on to provide zone control with a starter kit retailing at £264.10.
Climote
The Climote

can be ordered direct from the company themselves for €399 and is also offered by Scottish Power (as Scottish Power Connect

) to their utility customers on a monthly payment plan. As well as communicating with an Android or iOS app to turn heating and water on or off or set schedules, the unit can also be operated by text message.
Netatmo Thermastat for Smartphone by Starck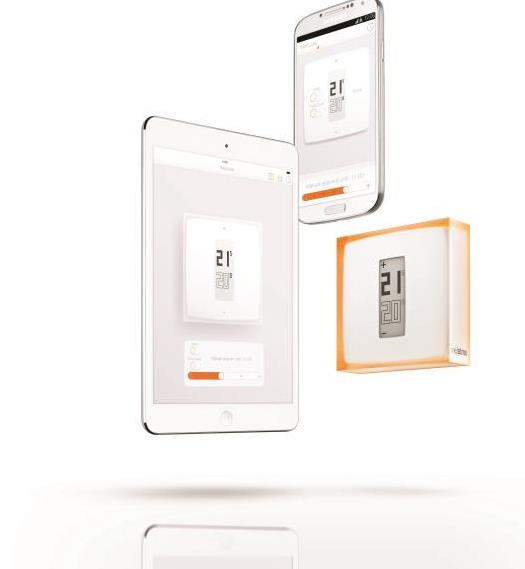 The Netatmo

by Starck is offered for £199 to EDF Energy customers as HeatSmart

. It's compatible with most existing gas, oil and traditional fuel boilers or heat pumps, offers access to controls via smartphone, tablet or PC and uses the outside temperature to calculate your home's heat loss and adjust things accordingly.