The need for accurate and up-to-date specifications
East Riding of Yorkshire Council is in the early stages of a project to replace the aging Bridlington Leisure World. The new, multipurpose facility will meet Bridlington's future needs and provide a high quality, sustainable, and flexible building which is easier to maintain and manage than the current centre, and can accommodate a wide array of sports facilities.
The Council has a longstanding relationship with NBS and has used NBS Building as its specification software for many years. However, the Council has a wider vision towards fully integrated Building Information Modelling (BIM) and as part of this commitment they have moved to NBS' ground-breaking specification tool, NBS Create on this project.
NBS Create allows users to start the specification earlier in a project and get the most out of the data by enabling information flow throughout the entire BIM process.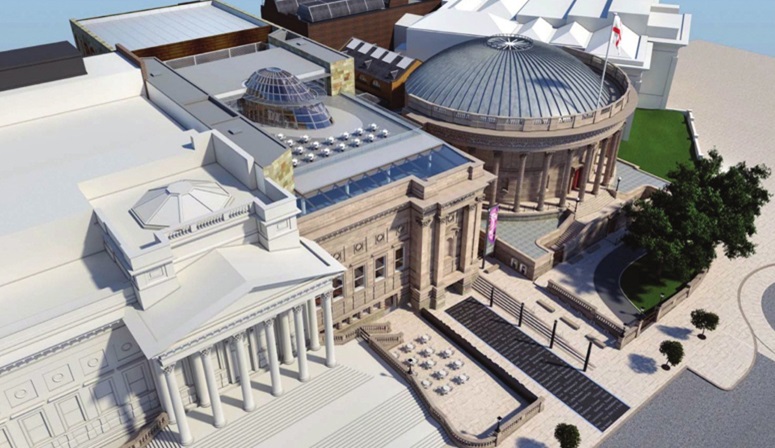 The Council recognises the need to create accurate and up-to-date specifications and see NBS as the provider that allows them to do that. Tom Oulton, BIM Manager at the Council describes NBS as the "gold standard" and sees NBS Create as an integral part of the Council's plans: "The software's interface with Autodesk Revit is a big plus; it makes specification writing much easier and improves accuracy."
Tom is impressed with the potential of NBS Create, but believes the real value will be added in later stages of the project, and even more so in future projects. The Council's decision to move to NBS Create was very much about preparing for the future. BIM requirements on Bridlington Leisure World were self-imposed by East Riding of Yorkshire Council, as the project is internally funded. However, any centrally funded projects will need to be achieving Level 2 BIM by 2016 in line with the Government standards, and the Council are now preparing for this by integrating NBS Create into their work.

Once the Council had made the move to NBS Create the team quickly employed the services of the NBS training team. Tom explained, "The training NBS provided was excellent. Initially we had teething problems with the cloud aspect of the software and internal IT issues we hadn't anticipated. Knowing that technical support was on the end of the phone was invaluable and made the transition much easier. Support was available as and when we needed it. I can't fault it really."
Both Tom and others in the Council more widely are interested to see how the use of NBS Create impacts the project further down the line, and how it benefits projects in the future. He said, "We're still working in a pre-BIM fashion and starting a specification after we've decided what we want. NBS is encouraging us to work smarter by bringing NBS Create in earlier in order to have a loose level of detail early on, rather than having to catch up later."

Dr Stephen Hamil, Director of Design and Innovation at NBS, was instrumental in the development of the connectivity between NBS Create and BIM design models:
"The specification on a project is not just a document which you output at the end of the design phase. It is a living, breathing part of BIM. In fact, it is the information within your specification which provides a large proportion of the 'I' in BIM. Because we developed NBS Create based on objects, especially with BIM in mind, it meant we could be really innovative with how we connect it with the rest of the federated model."
Talking about the NBS Plug-in for Autodesk® Revit® which connects the 3D geometry to the specification, Stephen goes onto explain, "Being able to build your outline specification in NBS Create simply by pressing a button on our BIM toolbar, will revolutionised the way specifications will be generated. It also makes coordination of information throughout the project a lot more robust as you don't have to manually check everything; the NBS Plug-in does it for you."
Find out more about how NBS Create can help you save time when specifying