Smart meters are a new kind of gas and electricity meter that can digitally send meter readings to your energy supplier. This can ensure more accurate energy bills. Smart meters also come with monitors, so you can better understand your energy usage. More than a million homes already have them and by 2020 all homes should have been offered one.
Advocates of the devices argue that they put consumers in control of their energy use in a language they understand – real-time data expressed in pounds and pence – and should finally put paid to the days of estimated bills and make switching energy supplier quicker and easier. However, not everyone is convinced.
Some have expressed concern about the level of data being captured and sent back to suppliers, others about the way in which the meters communicate with both the supplier and in-home display unit. Others about whether even better-informed customers will change their habits enough to actually save money.
In this NBS guide we take a look at the UK's national smart energy meter roll-out…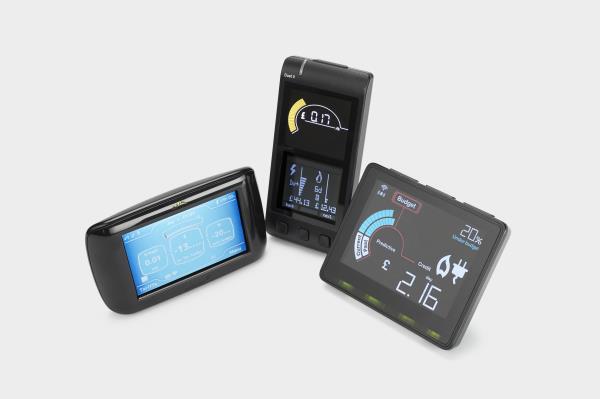 What is a smart meter?
Smart meters are next-generation gas and electricity meters. Typically these meters can communicate with your energy supplier (via mobile phone-type signals, rather than via a meter reader) and with an in-home display (using other wireless technologies) which surfaces real-time information on energy use in a more accessible and user-friendly way than a traditional quarterly bill.
The government has mandated that smart meters will be rolled out as standard from 2020 and will be fitted to existing properties over the next few years. In either case there will be no legal obligation on individuals to have one if they don't want one.
When will I get a smart meter?
The roll-out of smart meters is being led by individual energy suppliers. A small number of suppliers are already fitting large numbers of smart meters but many more are expected to start in 2016.
You can find out what your energy supplier's plans

are via the Smarter Energy GB website and expect to see much more of characters Gaz and Leccy

as promotional efforts ramp up in 2016.
Some types of property (typically flats with communal meter cupboards) will prove more challenging for installers who will need to find a way for in-home displays to communicate with meters at distance. It is for these reasons that these kinds of properties are likely to feature in later stages of the roll-out.
How much will a smart meter cost?
You will not be charged for your smart meter or in-home display. The cost of the unit and its maintenance will, as at present, be included as a proportion of your energy costs. It's estimated the entire roll-out will cost in the region of £11 billion.

What will a smart meter let me do?
Individual utility companies are supplying their own equipment so form and functions will vary between suppliers. Typically a smart meter will send usage data to both the utility company and the in-home display allowing householders to keep a better eye on costs and identify energy-guzzling activities.
What data will be shared?
Your energy company and energy networks will be able to access data sufficient to provide accurate billing and other 'essential' regulated purposes. Householders will be able to access real-time energy consumption data via the in-home display and download more detailed historic data online.
Suppliers can access daily data (unless you object) and half-hourly data for marketing purposes (if you consent). You can also choose to share your data with a third party (such as a price comparison/switching site) if you choose to do so.
The Energy UK Data guide for Smart Meters

outlines some of the rights and choices that consumers must make when they have their meters installed.
What can I expect when a smart meter is installed?
The Government has developed a Smart Meter Installation Code of Practice

– among the stipulations, that installers will not be permitted to deliver a sales pitch during the visit but they should offer energy saving advice.
What about switching suppliers?
Though utility companies are each installing their own kinds of smart meter the government has specified some level of interoperability if and when a customer chooses to switch supplier.
To make these switches possible the Department for Energy has commissioned a central computer network. Unfortunately, the development of the network has already been put back to April 2016 and could be delayed even further as energy firms work to agree the technical details. Until the network comes on stream, a smart meter customer switching supplier is likely to lose all smart functionality with the unit functioning as a regular meter post-switch.
Regulator Ofgem has drawn up detailed guidance on supporting effective switching for smart meter customers

.
Are smart meters safe?
Though some people have expressed concern, meters meet UK and EU product safety legislation and a study by Public Health England suggests that current evidence suggests that exposure to the radio waves produced by smart meters do not pose a risk to health. Find out more about Smart meters: radio waves and health

on the Public Health England website.