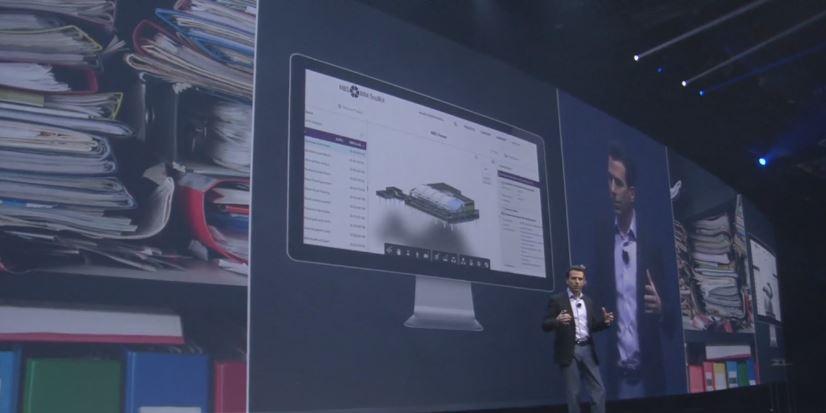 Missed this year's opening keynote at Autodesk University Las Vegas? This session, and many others, are now available to watch online on the Autodesk University website.
Autodesk President and CEO Andrew Anagnos gives his perspective on automation and the future of work and what this means for construction.
There's even a sneaky mention of the NBS Online Viewer at the end of the presentation!
Watch the opening keynote on demand
Presenters
Andrew Anagnos
Andrew Anagnost is the President and Chief Executive Officer of Autodesk. Anagnost's career spans more than 25 years of product, business, and marketing experience focused on driving strategy, transformation, and product development.
Hilbrand Katsma
Hilbrand Katsma is COO of Van Wijnen Noord B.V.. Van Wijnen is one of the leading constructing companies in the Netherlands.
Pierre Maillot
Pierre Maillot, senior technological advisor, Bosch Group Pierre Maillot acts as senior technological advisor for the Bosch Group.
What to read next...
Introducing Autodesk Forge and its role in BIM workflows: A success story with NBS
Autodesk's Brian Roepke introduces the company's Forge platforms and how they can help deliver as part of a BIM workflow. By way of example, Dr Stephen Hamil explains how NBS have utilised the power of Forge in producing the NBS Online Viewer.
NBS and Autodesk - the story so far
Back in 2016 it was announced that NBS has become the first UK organisation to become an Autodesk Solution Associate and means that both organisations will work more closely together to develop the next generation of information and knowledge management solutions.
NBS and open standards for BIM
At NBS we are committed to supporting open standards for BIM. Furthermore, we have been one of the most active organisations in the UK involved in developing these standards and encouraging their use. Here we explore just what that means in practice.