The doors to some of England's most interesting and unique buildings are set to be thrown open next month as part of the annual Heritage Open Days festival.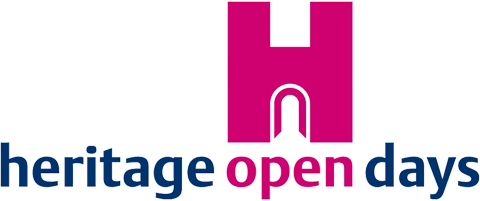 From 10 to 13 September, a host of places and spaces – many of which are usually off limits – will be free for visitors to explore.
It's a once-a-year chance to discover the often hidden or forgotten gems on our doorsteps and enjoy a wide range of tours, events and activities that help bring local history and culture to life.
The event, established in 1994, is managed by the National Trust, and involves more than 1,500 organisations and 40,000 volunteers who between them manage the opening of thousands of individual sites and welcome over 3 million visitors.
The RIBA's Love Architecture programme

joins Heritage Open Days this year to tell the architectural story of buildings – past, present and future, through a series of interpretation boards, talks, architect-led tours and special events taking place across the four-day festival.
Love Architecture was established in 2012 as a festival for architecture and has evolved to become an umbrella for a host of architecturally-themed activities with the aim of engaging the public to engage with and understand more about the places, buildings and spaces near them, all in line with the RIBA's mission to champion better buildings, communities and the environment through architecture and its members.
For full details of events near you

, visit the Heritage Open Days website

, which includes an interactive map and print-friendly lists of events by region, country, town or council area.