BIM for Construction Health and Safety
Stefan Mordue and Roland Finch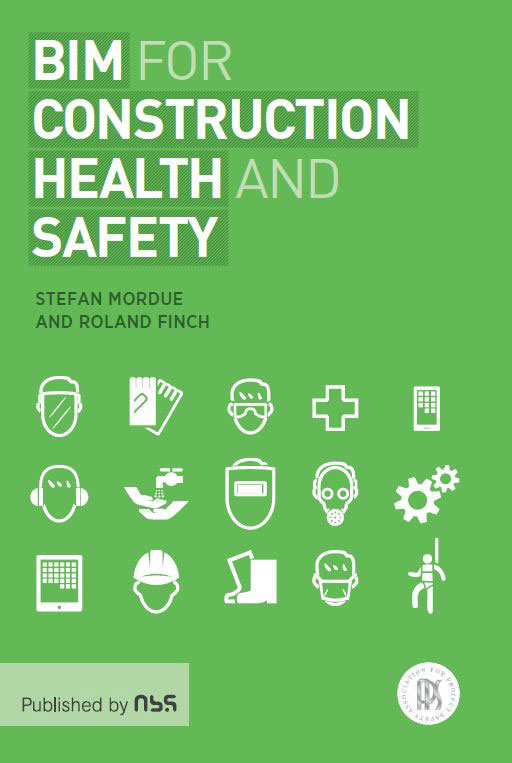 The digital construction revolution affords us opportunity to make better and safer decisions by way of more collaborative working, rethinking what we do and how we do it, and making use of data to power our Building Information Model.

With far too many people killed or injured in the construction industry each year the potential benefits of improved health and safety are so great as to be almost unquantifiable. With a new PAS (PAS 1196-6) currently open for comment it seemed like an appropriate time to revisit this offering from RIBA Publishing that first hit the bookshelves back in 2014.

For health and safety advisors (HSAs) looking for a primer on BIM basics and the possibilities, BIM for Construction Health and Safety is, quite simply, a must-read. Mordue and Finch show in practical detail how health and safety information can be incorporated and considered within the BIM process and the resulting data manipulated to drive better decision making.
Using the development of Hadlow College's Rural Regeneration Centre as a case study serves as a useful way to bring together the topics introduced, showing how BIM can really help keep health and safety in strong focus across the project life cycle.
The result? A book that serves as a clarion call for HSAs to embrace BIM to enhance their reputations and embed their role firmly within the construction process, espousing the kind of principles that are found in PAS 1192-6 and potentially saving lives in the process. For everyone else, BIM for Construction Health and Safety remains an accessible and thoughtful reminder of how to effectively consider health and safety within a BIM workflow.
About this book
BIM for Construction Health and Safety was published by RIBA Publishing in April 2014 and is available to buy from RIBA Bookshops, in paperback (ISBN 9781859465288) priced £25 and as an ebook priced £20.

About the authors
Stefan Mordue, BA DipARch MSc RMaPS MAPM RIBA is a chartered architect, qualified construction project manager, registered CDM Co-ordinator and has a background in small architectural practice. He is currently Business Solutions Consultant at NBS.
Roland Finch, BSc FRICS, ACIArb is a chartered quantity surveyor with over 30 years' construciton industry experience in the public and private sectors. He authors NBS Preliminaries and Project Management content.