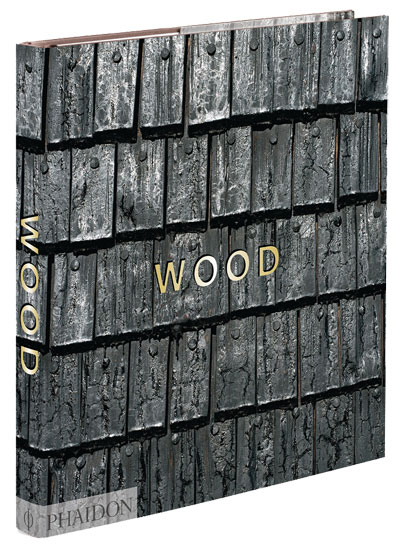 You'd be hard pressed to find a more enduring construction material than timber. It's (potentially) sustainable, impressively durable and its flexibility and aesthetic qualities have made it a go-to choice for architects and designers alike since Neolithic man first constructed wooden homes.
Time, then, for a celebration and in Wood designer William Hall takes us on a breathtaking journey visiting 170 structures from the last 1,000 years, projects from some of the world's most celebrated architects.
An introductory essay by the bestselling author and naturalist Richard Mabey explores the close relationship between trees and architecture but this is a tome where the structures themselves take centre stage.
Within Wood's glossy pages you'll find sumptuous illustrations of timber projects ranging from 'humble' log cabins (enter a Mediterranean structure from Le Corbusier, an architect best known for his work in concrete) to structures that feature majestic expansive sweeps of beams (enter a Japanese timber mill) or amazing forms (enter an other-worldly Stuttgart research pavilion inspired by the form of a sea urchin or the sprawling Harbin Opera House).
Illustrated with extraordinary photographs, each project includes an extended caption providing an insightful commentary on the building. This is a book that's highly browsable, infinitely inspirational and designed to provoke comment and discussion.
The last word
A logical addition to a series that's already explored Concrete and Brick, Wood is a beautiful and informative visual exploration of a natural material that has inspired architects for generations.
A sumptuously-illustrated world tour that is, in turns, breathtaking and awe-inspiring, William Hall celebrates timber construction and serenades the designers and architects who have made these structures possible.

The coffee table book to end all coffee table books, Wood is sure to prove a source of rich architectural inspiration for years to come.
About the authors
William Hall trained at Central Saint Martins and began his career in the office of the minimalist architect John Pawson. He now runs his own design practice in London, working with clients such as Calvin Klein, MoMA and Tate. Hall is the author of Concrete and Brick (Phaidon, 2012 and 2015).
Richard Mabey provides the book's introductory essay and is a writer, broadcaster and naturalist and the author of some forty books, including the Whitbread Award winning biography, Gilbert White (1986), and Beechcombings: the Narratives of Trees (2007). For twenty years he was the custodian of an ancient wood in the Chilterns, South East England. Mabey currently lives in a sixteenth-century half-timbered farmhouse in Norfolk. He is a fellow of the Royal Society of Literature, and a visiting fellow at Emmanuel College, Cambridge.