Scotland Build will return in 2016 after a successful two-day exhibition and conference last month.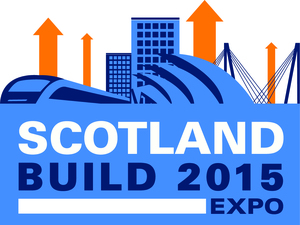 The event, held at Glasgow's SECC, saw more than 125 exhibitors demonstrate their latest products, services and projects, and shone a light on the wealth of construction opportunities on offer north of the border.
NBS were among the organisations who contributed to the event, offering a hands-on demonstration of the NBS BIM Toolkit and a practical workshop on developing and getting the most out of BIM Objects.
Organisers Oliver Kinross are already hard at work on next year's event, pencilled in for November 23 and 24 2016, and you can keep up-to-date with their plans via www.scotlandbuild.com

.
Attention, meanwhile, turns to activity south of the border with The North England Build 2016 Expo focussing on construction opportunities in northern England next April.
Private sector investment in the region has been increasing and the numbers of construction approvals are up year-on-year. With government aiming to establish a "Northern Powerhouse" via investment in transport, infrastructure and city centre regeneration, there's a wealth of opportunities on offer across the construction sector and the expo is set to showcase these to delegates.
The event takes place in Manchester on 27 and 28 April 2016 and you can register for a free visitor pass

or exhibition space

via www.northenglandbuildexpo.com

.

Similar expos are also planned for New York

(7-8 March), Sydney

(10-11 March), London

(20-26 October), Texas

(9-10 November) and Auckland

(16-17 November) in 2016.