The North East is playing a dynamic and vibrant part in the digital construction revolution and BIM Regions North East is a chance to come together to share information and expertise.
The ambition is to share information and lessons learnt with colleagues across the region's construction industry to ensure that the BIM ethos is developed through the whole supply chain and process.
Contributors to the group include BIM Academy (Ryder Architecture and University of Northumbria), BIM Store (_Space Architects), NBS, 4Projects, Cundall, Aecom, University of Teesside, University of Newcastle, Constructing Excellence North East, Summers Inman, BIFM, and Surgo.
The group welcomes contributions from all sectors and disciplines across the whole built asset lifecycle, so no matter where you are on your BIM journey, from absolute beginner to expert, you are sure to make great connections and reap the benefits of the region's collective expertise. There's also the opportunity to share what you've learnt with slots for quick-fire presentations.
In partnership with

Sponsored by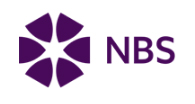 Find out more about BIM Regions


Upcoming events from BIM Regions North East