The Government is committed to Building Information Modelling (BIM) and the use of open-standard data so that the construction industry can deliver greater value and be more efficient. The open-standard data format required for level-2 BIM is defined in the Construction Operations Building information exchange (COBie) data schema. COBie allows information about buildings to be organised, documented and shared in a standardised way. It is particularly helpful to those who come to manage a building.
We wanted to test whether the buildingSMART IFC file format was capable of supporting the creation of COBie datasets and we did this by running a trial with a number of Tier 1 contractors.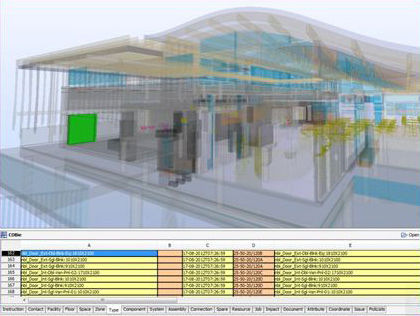 Download our report of the findings (.pdf, 1Mb)

Related reading
BIM Task Group COBie page
Bill East's COBie page
What is COBie?