How Buildings Work
Huw M.A. Evans

In How Buildings Work, Huw Evans brings together building physics and practical building design in an accessible and coherent manner.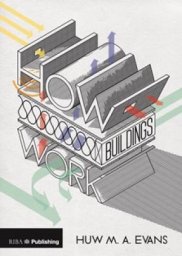 A logical structure and the inclusion of illustrations helps enormously when it comes to clarifying complex and often interrelated phenomena. The 'bigger picture' diagrams at the end of each section serve as a particular highlight - Just how valuable a tool to designers is the ability to be able to step back and take an overview of the relationships between a range of systems?
Building physics can be an emotive subject - one person's appreciation of the artful complexity can drive others to despair. One thing is clear, as buildings become more complicated, both in terms of their design and functionality, architects and engineers need better 'joined-up thinking' if conflict between parties and their priorities is to be avoided.
How Buildings Work, makes a significant contribution in aiding building professionals understand the first principles which underpin more advanced design concepts. That's something that can only benefit both beginners and those more experienced in the fields of design.
The quotation provided on the cover page of section one from The New Leviathan by R.G. Collingwood, seems to sum up Evans's approach :
A man ceases to be a beginner in any given science and becomes a master in that science when he has learned that this expected reversal is never going to happen and that he is going to be a beginner all his life.
With this in mind, Huw Evans's book serves as a timely reminder of what we are all trying to achieve.
About this book
How Buildings Work by Huw Evans was published by RIBA Publishing in December 2016 and is available to buy from RIBA Bookshops, in paperback (ISBN 9781859465578) priced £30.

About the author
Huw Evans has worked as a technical author and trainer in the construction industry since 1996 and holds a Postgraduate Diploma in Technical Authorship from Sheffield Hallam University. From 1996 to 2006 he worked at JPA Technical Literature in Newcastle-upon-Tyne, developing technical documentation both in the UK and Europe, and providing technical support for thermal calculation software.
Huw has been a freelance consultant (www.writelines.biz) since 2006, authoring technical documents, and writing and delivering training courses for designers, energy assessor and construction product manufacturers. He has particular interests in building physics and energy efficiency, and how they are addressed by building regulations.